Goodbye job applications, hello dream career
Seize control of your career and design the future you deserve with
GCs must 'authentically speak' about D&I journeys
In the wake of findings that diversity and inclusion is the top priority for law departments, general counsel have a duty to drive change in the right ways.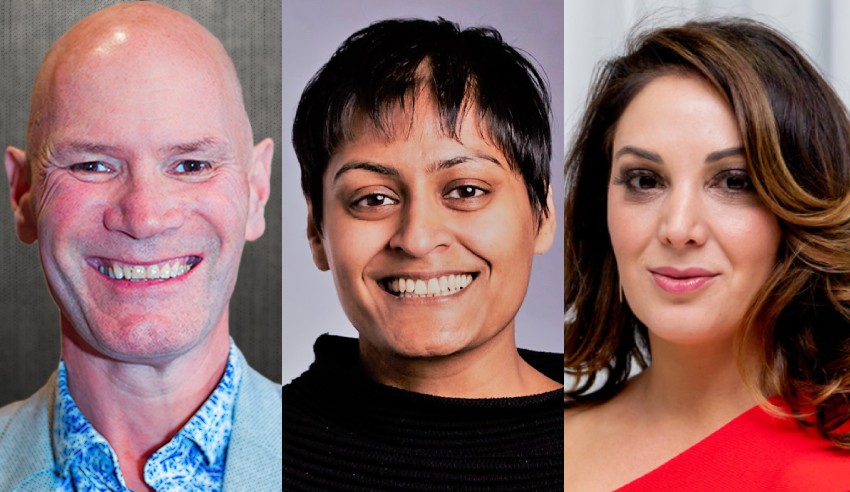 Last week, Lawyers Weekly reported that – according to the 2021 CLOC State of the Industry report, complied by Corporate Legal Operations Consortium (CLOC), together with the Association of Corporate Counsel (ACC) and which surveyed over 200 organisations across the globe, spanning over 22 industries in 21 countries – implementing a diversity and inclusion program is the top-ranked issue in 2021 for law departments.
You're out of free articles for this month
To continue reading the rest of this article, please log in.
Create free account to get unlimited news articles and more!
D&I beat out six other options for the top spot, with more than six in 10 (61 per cent) of respondents viewing it as a high priority. 27 per cent of the balance of respondents see it as a medium priority, and 12 per cent see it as a low priority.
Automating legal processes and implementing new technological solutions remain key priorities for law departments, with 57 per cent and 54 per cent of respondents deeming them high priorities respectively.
Were the findings surprising?
Reflecting on the results, Australian Indigenous Mentoring experience in-house counsel Justin Moses said it was a surprise to see how highly diversity and inclusion rated in the CLOC and ACC research, noting that it continues to "feature far less prominently" in the public statements of law departments across the country than other priorities, including the more transparent discussions around automation of legal processes.
"This may be based on a reluctance to seek recognition for doing what many would regard as simply the right thing to do, but I suspect there may also be an element of playing catch up in comparison with other disciplines," he mused.
For Philip Morris International senior counsel for Australia and the Pacific Islands Niti Nadarajah, the proclaimed greater focus on D&I has manifested due to the forward momentum of Black Lives Matter and related social justice movements in the past 12 months.
"People are openly discussing issues of racial and gender equity and legal departments are no exception to this," she posited.
VIEW ALL
"Recent protests against sexual violence and inequality in Australia and the fact that the legal profession was closely implicated have further amplified these discussions within our profession."
Looking more broadly, Laser Clinics Australia general counsel and company secretary Kirsty Silbert said that the growth of business, global expansion and accessibility means that diversity and inclusion in a legal team is "fundamental in providing well-rounded advice" to the business, which likely goes some way to explaining why it is seen as the top priority for law departments globally.
"The prioritising of diversity and inclusion in the workplace aligns with our external approach to customers. We have a customer base that is incredibly diverse, culturally and socioeconomically, and having a committed approach to diversity and inclusion in the work place allows a cross section of views and sensitivities to be authentically considered and represented," she detailed.
"COVID-19 restrictions last year catapulted the need for flexible workplace arrangements but it appears to have the added benefit with many working places maintaining the flexible arrangements supporting greater inclusion in the workplace."
The role of GCs and departments
Given that, evidently, D&I has emerged as the foremost priority for in-house teams, Mr Moses determined that general counsel have a duty to "authentically speak about our own D&I journey".
This necessarily includes, he said, "the biases uncovered, the opportunities missed, the improvements in train and the successes".
"And, we need to overtly become an integral part of any departmental initiatives – participating in the change rather than simply having it reported to us," he added.
Encouraging an open environment amongst one's team and colleagues, Ms Silbert mused, is a simple start. 
"Supporting the business by challenging the status quo if policies and procedures have not been reviewed to consider whether they are truly representative of a diverse and inclusive culture."  
Ms Nadarajah supported this, saying that leaders of in-house teams "can have a voice in the debate and actively talk to those we work with in the legal profession to drive change".
"As clients, we have a powerful voice in the debate that we should use," she argued.
Furthermore, she continued, corporate counsel "need to help drive much needed change in private practice by requiring diversity in our panels and facilitating work practices that are more inclusive for those that may have families or other responsibilities".
"The same goes for our interactions with the Bar. Of course, we also have to walk the talk in our own backyard as well," she noted.
Whether one is building a team in-house or engaging external advisors, Ms Silbert submitted, one must consider "whether the team you are seeking to engage is diversely representative and inclusive".
"To ensure optimal outcomes particularly in a global business having a cross section of multicultural identities, gender diversity and of course global experiences will provide differing viewpoints which should make for a more agile and solutions focussed team," she argued.
As part of such steps, Mr Moses pointed out, law departments have to respect and listen to a variety of experts in this field, as part of creating and embedding a culture that celebrates D&I.
"This presupposes a willingness to learn, and to change, with role-modelling from the top being a critical ingredient," he said.
"This is also an area where law departments should benchmark themselves against best practice and set some unashamedly aspirational goals."
Other considerations
When asked if there were any worries that, by prioritising D&I, law departments would be sidelining other urgent concerns – such as cybersecurity or mitigating the risk of litigation against the business – Ms Nadarajah said she didn't believe that this would be the case.
"Of course, we need to manage and prioritise our workload and how we brief counsel if we are going to promote inclusive practices, but I believe this can be managed," she said.
Mr Moses agreed: "Prioritising initiatives always involves trade-offs, but strong D&I is universally acknowledged as a win/win outcome that yields immediate benefits but also enhances long-term sustainability – both as a functioning law department and as an attractor of top talent."
Ultimately, Ms Silbert concluded, D&I ought to be considered in the same way as workplace health and safety.
"I don't think it can be prioritised at the expense of other urgent concerns because it would be in support of addressing many of these concerns," she said.
"Staff retention, productivity and general workplace engagement is all supported by prioritising diversity and inclusion."
The 2021 Corporate Counsel Summit is fast approaching. To learn more and/or purchase tickets, click here.
Are you an emerging legal professional and/or law student keen to stand out from the pack? Lawyers Weekly's Career Expo & Emerging Leaders Summit will connect you with Australia's top companies and leading educators to help you secure the perfect role. The free-to-attend live-stream event is designed to arm you with the tools and strategies to succeed in the current market and is being held across three action-packed days over 8, 9 and 10 June. Click here to find out what you'll gain from attending and head to the official site to register now!