Goodbye job applications, hello dream career
Seize control of your career and design the future you deserve with
Why law departments should have a more scalable service delivery
It has become more important than ever for law departments and firms to have scaling front of mind as we enter a post-pandemic market, said this former corporate lawyer.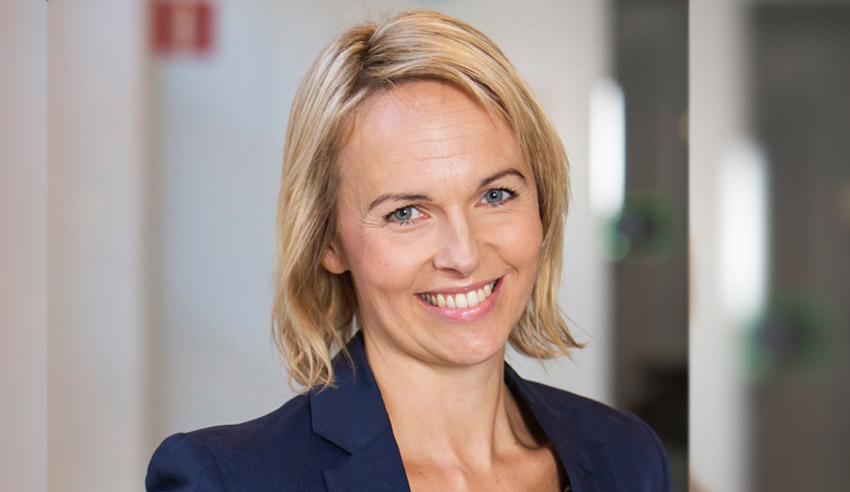 Viktoria Swedjemark is the founder of Glowmind, a consultancy in advisory business based in Stockholm, a partner at Venturis Consulting Group, and a former corporate lawyer.
You're out of free articles for this month
To continue reading the rest of this article, please log in.
Create free account to get unlimited news articles and more!
Speaking recently on the Corporate Counsel show, Ms Swedjemark explained how best law departments could put scaling at the forefront of their operations as we move forward into a post-pandemic market.
When dealing with law departments, Ms Swedjemark defines scaling – and legal work in general – as a more "manual" approach than it is in other industries.
"It is really about lawyers, humans doing pretty manual work. That's really the core of it. And most lawyers are also in a very advisory approach. So, they very much identify with being an advisor. And that is also within a company. So an internal client comes to you with a problem or a question or something, and you advise them on that. And that is also a very bespoke way to deal with matters as well. But every time a new client comes to you, you treat it as a whole new matter," she said.
"So, what happens often is that you reinvent the wheel a lot, and you spend a lot of time as well. So, it's not a very time efficient model and not added to that also it's the legal methodology, which is also very time-consuming. You turn a lot of stones, you do a lot of research, those types of things. People have to wait to get that advice or get that support from the lawyers. So, it's not a very scalable model in that sense."
As matters are generally more complex following COVID-19, law firms should be working on having a more scalable service delivery model, Ms Swedjemark added.
"It's really a very complex world that we live in. We have new types of risks emerging; we have constant change all the time. It's really difficult to navigate that. So, the pressures are really, really increasing, driven by some digital transformation in a way. And then, we also have the regulatory burden that is increasing in Europe, where we have the GDPR, for example, which has added a lot of work for many legal teams. The pressures on legal are really building up. So, it's so hard to manage the workflow that is piling up," she explained.
"That is really the core of this and the trigger. And what we see now up there is a lot of stress building up the legal teams as well because they're trying to manage these new pressures with the current team, and with the current model. And it's really, really difficult."
VIEW ALL
Technology, strategy and business enablement can help law firms scale their work to a greater effect, according to Ms Swedjemark.
"If you look at some of the most progressive legal departments out there, they are really doing that, like Google, Microsoft, Spotify, they really use and scaling it as the pillar of their strategy to manage this equation," she said.
"And the pillars that I like to talk about; it's really six different areas. And I think, first of all, it's about how you scale the team because the people, of course, still matter a lot. How can we find talent quicker and better? How can we onboard talent? Then more and more legal departments are looking into business enablement. So, that's the second pillar of this. Like how can you enable others to do legal work?"
Additionally, law firms should look into how they can transfer specific knowledge to different departments to create a more streamlined business, as well as embed legal and compliance into the business.
"How can you embed compliant behaviours into business processes, business systems, those kinds of things. Perhaps you can have a pop up in your email assistant saying that it seems like you're trying to email a person's data right now. And then another area is finding, which also technology helps, finding ways to package and distribute legal know-how. You can find more innovative and better ways to package the knowledge that now sits in the legal department and bring that to others," Ms Swedjemark added.
"And then the last two pillars that I like to talk about are optimising workflows and automating processes. That's a really effective way to scale and do more work in less time and so forth. And then the last area is data and how you can work with data insights. Like how we can use data to expand the legal know-how."
In terms of how to start scaling as a law firm, Ms Swedjemark said she often looks at what tasks are the most urgent, as well as which tasks take the most effort.
"I think what often happens is that you look at, of course, the urgency, like what are our biggest problems? That's a good way to start. But also, on the effort. So, what is the lowest hanging fruit for us?" she said.
"I think those are usually the guiding principles. How can we get the most impact from as little effort as possible? I think that that's a good way to start."
The transcript of this podcast episode was slightly edited for publishing purposes. To listen to the full conversation with Viktoria Swedjemark, click below: