Goodbye job applications, hello dream career
Seize control of your career and design the future you deserve with
Leaders have to 'create that reason for coming into work each day'
Looking after your employees and making sure your team culture is up to scratch is of the utmost importance for legal leaders in a post-pandemic environment, according to one GC.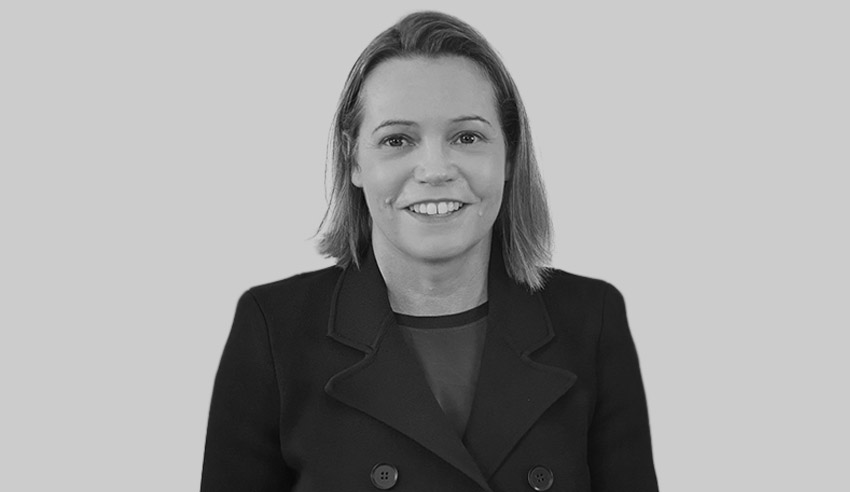 Kate Jones is the outgoing general counsel, company secretary and head of compliance at Samsung Electronics, Australia and is currently set to take a break from the workforce before looking for her next role.
You're out of free articles for this month
To continue reading the rest of this article, please log in.
Create free account to get unlimited news articles and more!
Speaking recently on the Corporate Counsel Show, Ms Jones reflected on life as a leader of a large law department in some of Australia's biggest companies; before working at Samsung, she was a senior in-house counsel at Ampol Australia after spending almost a decade as legal counsel at Telstra.
Ms Jones has been a lawyer for over 24 years but said that the last two years, in particular, have forced lawyers to "take it up a notch".
"I think the pandemic has really forced leaders to draw on their people's skills and draw on their EQ. And the focus really over the last 18 or so months has been on your team's mental health and their mental resilience, so if you've already got that camaraderie or sense of camaraderie, then fantastic, that's a really good building block," she said.
"But I think over the last 18 months, managers have had to take on a different role. Their primary focus has been on people's mental and physical health, particularly during the lockdowns. I think that it's made managers and leaders really adapt and have to focus on those soft skills. And I really think about the team and tap into how they're feeling, what their situation is at home and really look out for each other."
This increased focus on employee's mental health sometimes means increased pressure on team leaders, Ms Jones explained.
"There is always a lot of pressure in a larger organisation. It depends on the business really, of what the business entails and the complexity of the business, but there's always that pressure. But I guess the focus most recently has been, number one, it's mental and physical health, and then the work will follow. And I think having that focus and being honest, and you talked about transparency, I was quite transparent with how I was feeling," she added.
"I think soft skills are really important because we are a support function to the business as lawyers and we're providing assistance to clients, and our role really relies on good soft skills in developing good relationships. The better you are at that, I think, the further you will go in an in-house environment; it's harder in either hybrid workplace or at working remotely on a permanent basis."
VIEW ALL
High emotional intelligence and being able to pick up on what's happening in different organisations are also both important soft skills for leaders to possess.
"In order to be a good leader, you need to have good EQ because you need to understand the pressures of particular individuals or their personal situations, and pick up on what might be going on and what might be the next step for that person," Ms Jones added.
"And I think the challenge for leaders and the challenge for businesses coming up immediately is keeping people, retaining staff, and you got to create that reason for coming into work each day, and that camaraderie, and that mateship amongst the teams, so that you keep those people through the pandemic."
As more and more people face burnout after the pandemic, good leaders will also be able to sense when their staff need a break, according to Ms Jones.
"People weren't taking breaks last year because they couldn't go anywhere, so now that people can travel again, I think you really need to get your staff at different stages to take a break.
"I think it's having a conversation where you can really come up with a different sort of package or whatever it happens to be for that particular person and whatever they're going through and how they're feeling, and make sure that they're having that break, or they're working part-time or whatever they need to do in order to get through the next six or 12 months," she said.
"I think you also need to ensure that your staff are paid market rates and that if someone isn't being paid market rates, you need to really fight for them and ensure that they're remunerated appropriately. We really need to think about what the work environment is going to look like if it's hybrid, how do you create that reason, that purpose, for people to come to work each day and whether it's via their laptop from home or in the office. So really focus on that team culture."
Particularly as COVID-19 has had "such a huge impact to people's lives and mental health", an important aspect of being a leader, currently, is making sure your employees are resilient.
"All those technical skills, yes, you want your lawyers to be able to write well, draught great contracts, to be able to negotiate contracts, they are obviously important, but I see the people who have the good, soft skills, who are easy to get on with, who work well with clients, they will go further in their careers," Ms Jones concluded.
"As a leader, you need to focus on those things, and that should really be your primary focus right now, and all of those other things will follow in terms of the success of the team and how you perform in a larger organisation."
The transcript of this podcast episode was slightly edited for publishing purposes. To listen to the full conversation with Kate Jones, click below: