Goodbye job applications, hello dream career
Seize control of your career and design the future you deserve with
'There's a lot to look forward to' for in-house lawyers
Despite a turbulent two years, the post-pandemic market is looking exciting for those entering the in-house space, according to this corporate counsel.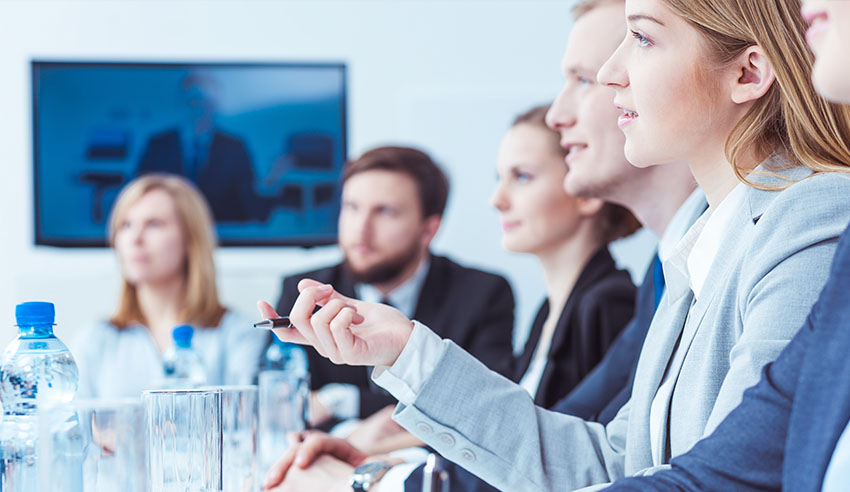 Annie Pang is senior corporate counsel in the technology and networks legal team at TPG Telecom. Speaking recently to Lawyers Weekly, she shared what life is like as a lawyer working for an ASX-listed company and the opportunities and challenges in the in-house space.
You're out of free articles for this month
To continue reading the rest of this article, please log in.
Create free account to get unlimited news articles and more!
As we officially enter into a post-pandemic market, Ms Pang said the in-house team at TPG has faced a number of new challenges since the onset of COVID-19.
"We work on these big strategic meeting projects, so for me personally, that means that there are so many moving parts and so many stakeholders that we need to engage with, which is amazing pre-pandemic, but during the pandemic has translated into back-to-back meetings. Your day is dictated by a diary, which is visible to everyone, and I'm finding myself in these meetings and not having too much time for a break.
"And with lawyers, there [is] a little thing called drafting as well that we've got to do, so after these meetings and finding that I have to do a little bit of overtime to actually action the things coming out of the meetings, and some of that is obviously inevitable when comes with the territory of being a lawyer," she explained.
"So yeah, it's definitely been challenging, and I think the same goes for a lot of people in my team, and I'm sure the same goes for other in-house teams as well and lawyers generally, but I think it's just about having a conversation with your manager and whoever about what we can do to make life easier."
Particularly whilst working as part of such a large team, Ms Pang said these challenges were made especially difficult when working remotely.
"I speak for the rest of the team in saying that we loved having that interaction in the workplace. There's so much value in those like corridor conversations, the banter over making some Vegemite in the kitchen. Yeah, that's definitely a challenge for us because we are not able to have that human connection and able to almost vent about some of the work that we are doing. And as an in-house lawyer, we're not only expected to advise on legal matters, but we're also expected to have an in-depth understanding of commercial and strategic objectives," she added.
"And we pick up so much of our commercial understanding from those corridor conversations. And so, it's definitely been an additional challenge losing that extra layer of knowledge. You're not able just to tap on your manager's shoulder and, and say, hey, how does my piece of work fit into what you are doing, or suddenly overhear someone else's conversation and glean more of an insight into the company's strategic objectives in a particular as a whole. But I'm really lucky that my manager and my team are super available if we feel like we need to have a chat, but definitely in the wake of the pandemic, we're finding that there are certainly challenges like these ones that we're having to deal with."
VIEW ALL
Without those "corridor conversations", Ms Pang found herself being better able to understand those commercial and strategic objectives.
"I've got a really good relationship with my stakeholders, so I feel really comfortable in just having a really general chat that is less specific about the matter at hand and just asking them, hey, what other things are you working on and how are you enjoying it and just having a general chat," she said.  
"As a company, we're really good at communicating with our employees, we have regular updates from management about the strategic direction of the company, where we are going, any updates, COVID-related changes as well, huge focus on mental health and wellbeing. So, we feel connected in the comms that we have generally as an organisation, but for me personally, I think to get a deeper commercial understanding of the company, it's about being proactive and just having that chat."
Despite these challenges, Ms Pang said there are a number of things those coming through the ranks have to look forward to within an in-house environment.
"There's a lot to be excited about. I think a lot of people perhaps can't see that at the moment, but I think it's really changed the dynamic of the legal proof fashion generally. I think in terms of flexible working, it has really instilled a level of trust in employers and their employees and showed them that, hey, we can actually work flexibly from home, we can work perhaps more productively from home because prior to that in legal profession, unfortunately there is a stigma of having face time," she said.
"And if you're in the office doing those long hours, especially as a junior lawyer coming through the profession, that you're seen to be working harder. But the pandemic is really going to remove that stigma – or has already removed that stigma and shown to employers that we can work efficiently and just as well, if not better, from home. So, I think that is a really long-lasting benefit that is going to be a benefit to people coming through a profession in particular."