Goodbye job applications, hello dream career
Seize control of your career and design the future you deserve with
Effective legal entity management now 'a focal point', says new report
More effective and efficient business outcomes will arise for those legal departments implementing legal entity management "leading practices", according to a new report from the Association of Corporate Counsel (ACC) and global professional services firm Deloitte.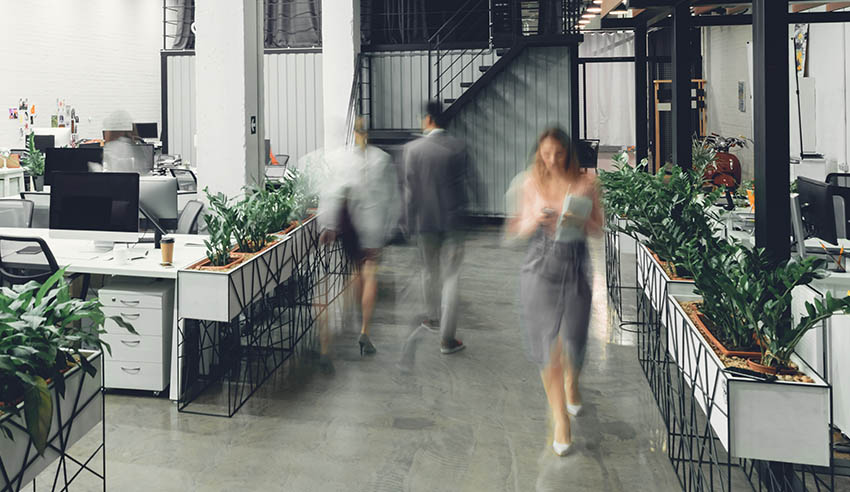 ACC and Deloitte have released the first edition of An Inside Look at Legal Entity Management Practices, based on responses to an online survey from 520 legal professionals in November and December of last year. The report intends to improve the understanding of existing team structures, procedures, and practices that organisations have in place to manage complex compliance and regulatory obligations.
You're out of free articles for this month
To continue reading the rest of this article, please log in.
Create free account to get unlimited news articles and more!
Legal entity management (LEM), or subsidiary governance, refers to governance systems and practices that cover various facets of an organisation.
Findings
The report found that organisations' focus on LEM is on the rise, with more than one in five (22 per cent) of respondents noting they expect the number of staff dedicated to managing corporate legal entities to increase in the next 12 months.
Moreover, two in five (39 per cent) said they had seen increases in the budget for LEM in the past year.
"About half of departments are currently satisfied with company leadership being sufficiently attuned to the organisation's subsidiary management processes, indicating there is still room for improvement," the report noted.
This said, the majority of respondents said that their organisations do not have specific LEM policies and practices in place, and of those that do, only one in five actually follow them. More than half (56 per cent) of respondents do not conduct internal LEM-related audits or regular monitoring.
Technology is "critical" for effective management of LEM practices, the report stated, and 60 per cent of respondents said that they use electronic databases to track corporate records, with just 41 per cent using specific entity management databases.
VIEW ALL
However, almost three in four (73 per cent) are dissatisfied or neutral with their current tech solutions for the purposes of LEM. One in five (20 per cent) of these intend to make changes to their LEM in the coming year. Four in 10 said that a lack of technology is one of the main challenges they face in successfully handling LEM moving forward.
Another challenge facing LEM teams is competing priorities across an organisation, with 71 per cent identifying this as an issue. Half (49 per cent) also pointed to a lack of bandwidth to tackle such issues. Further, 40 per cent struggle with inconsistent processes and 31 per cent said their LEM practices are "antiquated".
Leading practices
Ultimately, ACC and Deloitte surmised, "companies that have solid LEM practices, such as having written policies and procedures that are followed, a single global compliance calendar, and electronically tracking corporate records with LEM technology, deliver better business outcomes".
The authors calculated what they called a "leading practices score" and split respondents into two categories: LEM leaders versus laggards.
The score found that 91 per cent of leaders (i.e. respondents in the top 10th percentile) are confident in their organisation's ability to be compliant with regulators, compared to 64 per cent of laggards (bottom 10th percentile). Sixty-eight per cent of leaders are also satisfied that stakeholders are attuned to subsidiary management processes, compared to just 31 per cent of laggards.
In addition, just 24 per cent of leaders have had delays to updates in entities' corporate records in the last two years, compared to 42 per cent of laggards. Only 16 per cent of leaders haven't had good standing with regulators in the last two years, compared to 25 per cent of laggards.
Meanwhile, leaders experienced a mean score of 1.7 out of six pain points (competing priorities, lack of bandwidth, lack of talent resources, lack of tech, inconsistent processes and antiquated processes), while laggards experienced a mean score of three out of six.
"The results of this comparison show that LEM leaders are more confident in their organisations' ability to stay in compliance and are more satisfied with stakeholders being more attuned to LEM processes and practices," the authors wrote.
"Leaders are also less likely to have experienced delays in entities' corporate records and to have entities out of good standing with regulators, and they also report a lower impact of the listed pain points on LEM activities."
Comments
According to ACC senior director of business intelligence Blake Garcia, the report demonstrates that while many organisations have subsidiaries, "that most do not have solid and consistent policies and practices in place to manage their governance".
"With significant risk and tax implications, often in multiple jurisdictions, ensuring a solid LEM function is a critical component for organisations to manage their risk," he said.
Deloitte Tax LLP managing director of legal business services Michael Rossen added that "given the current landscape of heightened compliance and reputational risks that organizations face, effective legal entity management has become a focal point".