Goodbye job applications, hello dream career
Seize control of your career and design the future you deserve with
Getting time back in the day to help drive business outcomes
"In-house legal can absolutely be far more than just a service provider that's bogged down with workload," said Sam Kidd.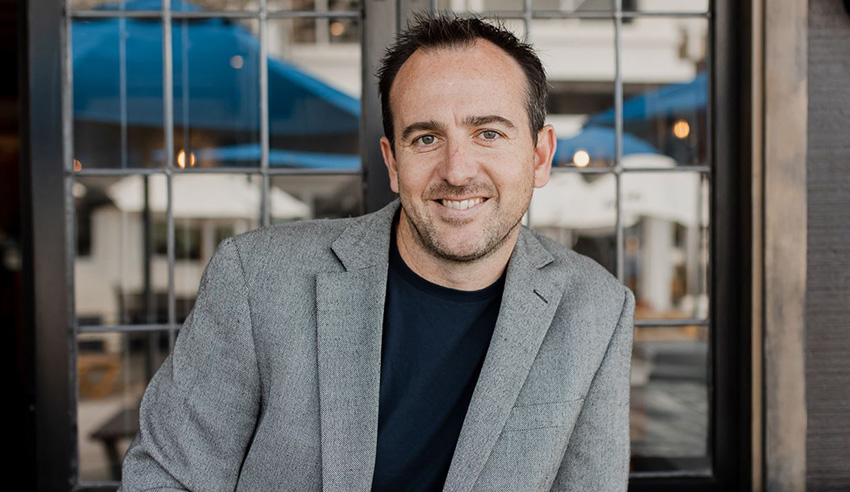 Last week, matter and contract management software provider LawVu – with the support of New Zealand-based customer insights agency Perceptive – has published its 2022 In-house Legal Technology Report, which surveyed almost 500 in-house lawyers and legal operations professionals across the UK and US about how their teams are using legal tech and how it impacts upon workflow efficiencies and business goals.
You're out of free articles for this month
To continue reading the rest of this article, please log in.
Create free account to get unlimited news articles and more!
The findings of that report – including and especially the volume of time that law departments are wasting by jumping back and forth between the multiple tech systems they are utilising – can be read here.
Speaking to Lawyers Weekly following the release of that report, and ahead of this week's Corporate Counsel Summit, LawVu chief executive Sam Kidd (pictured) said that the biggest lesson coming out of the research is that increased workload and lack of time are problems that can be solved.
Lessons
If law departments feel as though their workload is ever-increasing and that they lack time, Mr Kidd said, one of the key causes could be because their tools just aren't empowering them to work as efficiently and as effectively as possible.
"This then has a knock-on effect which is impacting the wider business. Businesses are becoming more complex, not less; therefore, so is the job of the in-house lawyer. Hiring is also becoming difficult in many geographies right now," he outlined.
"So, solving these issues by just hiring more in-house lawyers or asking those currently there to just work twice as hard isn't going to be a long-term fix. Thinking about how to get productivity and efficiency gains is the key to unlocking more potential."
"Plus, it's an important part of retaining staff, as it increases their enjoyment of the job, which has far further reaching implications across the business."
VIEW ALL
The most important step, Mr Kidd advised, is to simply start reviewing the processes and tools, as well as how the legal team currently operates.
"The research provides some interesting things you could start to measure – like, how many software vendors you are using, how long you are spending each day switching between systems to gain a complete view of your work and collaborate with team members, for example," he said.
"If you can review these things and then look at how engagement and interactions with the business are occurring. Time savings can be had not just in the way the legal team works but in the way the legal team interacts with the wider business."
"Mapping and recording these as current baselines, with the business workflow and your objectives will really help to understand where improvements can be made, and more importantly, give you something to measure result against," he said.
Furthermore, Mr Kidd continued, there are obvious wins to be had in terms of implementing the right technology.
"In fact, the research found that a full-suite solution is the most important desired feature of a workplace tool. It's important, though, to not be too laser-focused on just single issues at a time – I think that's led to the problems that the research has uncovered," he suggested.
"Which was 90 per cent of legal teams using more than 3-4 tools – it's a symptom of legal teams identifying one workflow issue or need and patching it with a tool then solving another issue with another tool and so on. 
"Rather, try to look at the team's overall way of working with a holistic lens combined with the context of wanting to be a high-performing team that drives outcomes for the business – this should help identify a unified approach to what changes should be made."
Once a legal team has optimised productivity and engagement with the business, Mr Kidd posited, they're in a far better position to start being more proactive and impacting business outcomes.
Challenges and opportunities
A lack of time – or, perhaps, a perceived lack of time – is the biggest hurdle that law department leaders will face right now, Mr Kidd mused.
"When in-house lawyers are already under the pump, doing an audit of current processes and tools seems like the last thing they should be doing. But it's actually the opposite – it's the first thing teams need to do. I know it's never easy, and it never feels like the right time, but like all investments, you always wish you made them sooner once you are out the other side," he said.
"I always recommend starting by talking to key stakeholders to get buy-in as well as feedback. Other in-house lawyers in your team, people that frequently send requests to legal, and some executives to whom legal reports.
"Then, putting everything down on a one-page (hopefully) canvas to get a bird's eye view – the gaps often become glaringly obvious, and this doesn't need to be an overly complicated or the perfect chart, but it really helps everyone to understand the issues and get everyone on the same page. If you have a legal-ops leader, this is a great initiative for them to lead."
On the flip side, Mr Kidd went on, the opportunities that can and will emerge from successfully overcoming the aforementioned time constraints and tech-inspired headaches are "massive".
"Many in-house lawyers I've spoken to say that they want in-house to play a key part in the outcomes and to positively affect and help drive a business's success, only to find them struggling to have the impact they wanted due to lacking the time and resources to do what they wanted. This research has helped exposes why!
"By starting off focusing on optimising productivity and getting some time back has been a huge unlock for teams. This opens up opportunities to use that time to embed legal more deeply within the business, and therefore start to impact those outcomes for the business earlier. Having that headspace and time to pause to think is huge," he proclaimed.
In-house lawyers and teams, Mr Kidd concluded, "can absolutely be far more than just a service provider that's bogged down with workload".
"[Legal] can become one of the highest-performing and key functions driving business success," he submitted.
To help achieve this, Mr Kidd noted that LawVu has recently produced a framework that provides a pathway through this journey, called the "Connected Legal Function", covering the required soft skills and tools to leverage, and leans on the experience of other in-house lawyers.