Goodbye job applications, hello dream career
Seize control of your career and design the future you deserve with
The need to get more value out of a lawyer's hour
The way our system is set up, legal services providers are disincentivised from investing in productivity improvements. If corporate counsel are to extract greater value, this must change, says one BigLaw CEO.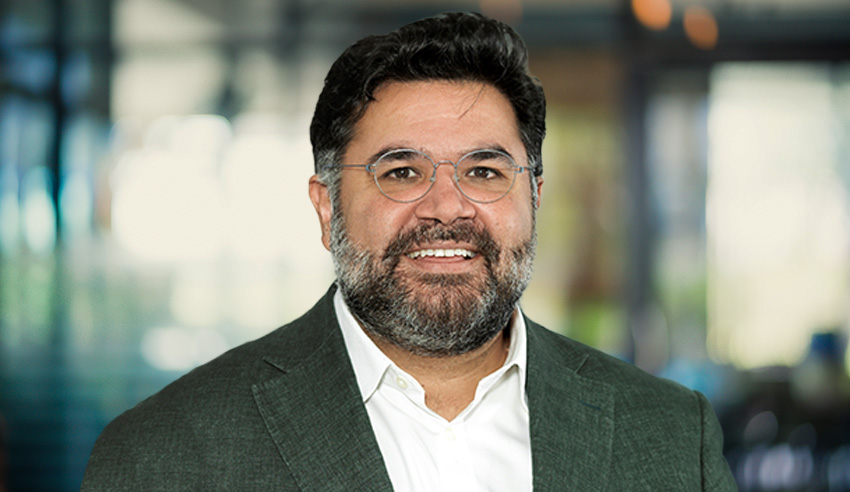 Litigation – Maurice Blackburn Lawyers chief executive Jacob Varghese (pictured) mused – has always been expensive.
You're out of free articles for this month
To continue reading the rest of this article, please log in.
Create free account to get unlimited news articles and more!
Speaking recently on The Corporate Counsel Show – and following his keynote address at the 2022 Corporate Counsel Summit – Mr Varghese reflected that the most expensive part of an already-steep litigation bill is the lawyers themselves.
"Then, you've got adverse costs as well – that is, if you lose the case, you're paying for the other side's lawyers, barristers and experts. And so, a lot of the time, I think there are really important claims that companies, businesses and people just don't do anything about, because it's not worth the cost and risk," he said.
"Bizarrely, the digital revolution probably increased the overall cost of litigation, because now we have millions of emails, documents, memos and drafts, and armies of lawyers going over these things, in an escalating arms race on both sides, making things more expensive. In the old days, it might have been a manila folder or two that gave you everything you needed.
"Broadly, the interesting thing about litigation expenses is they haven't come down over the last 50 years, maybe 100 years – notwithstanding that the world has gotten more productive in many other ways."
With regard to litigation, Mr Varghese proclaimed, there are just no productivity improvements.
"We haven't figured out how to get more value out of a lawyer's hour. I think that's where the focus should be," he said.
The reason that productivity improvements have not been made in legal services, he surmised – relative to those seen in other pockets of the professional services marketplace – is the way that the market is set up for lawyers.
VIEW ALL
"My proposition is: the way legal regulation is set up in Australia is actually disincentivising law firms from investing in productivity improvements," he submitted.
"Because if you're not charging by the hour, you don't really have much of an incentive to do less hours. I'm not suggesting that lawyers consciously go out there and do extra work or pad every bill, but structurally, they don't have an incentive to invest in productivity improvement. And, in the course of any given matter, they don't have much of an incentive to take the shortest road home, rather than the longest road home."
The relevant law, Mr Varghese went on, is that lawyers charge in proportion to the amount of work done, rather than charging in proportion to the value created.
That, he said, is where the problem lies.
When asked if this problem is offset at all by partners undercutting their fees or skimming off the top of invoices, Mr Varghese responded that this could offset costs, but such actions are ultimately being driven by law departments that say they will not proceed unless they get a cheaper price.
"I applaud corporate counsel who are getting more aggressive on this question," he said.
"They really should be asking their legal service providers to be as creative as possible about what they can do to get the price lower."
Even fixed-fee arrangements may not always be the answer, Mr Varghese continued.
"Fixed-fee agreements carry the risk that the client complains in the end, that the fixed-fee was disproportionate to the amount of work done, and therefore gets some sort of haircut on their fees imposed by a regulator or court. And so, even if they're put under pressure to do a fixed-fee arrangement, they have to build in some sort of expectation or buffer against that risk, because the law still provides that you can only charge in proportion to the work you've done. And so, the problem with that is: if you do actually do a great job for the client, get them really good value, and you do it really cheaply and efficiently, you get penalised. It doesn't seem to make sense," he said.
What law departments must do, Mr Varghese opined, is "stop limiting your imagination" as to what can be done under the existing structures.
They should think outside the box, he said, as to what fees could look like if the rules were changed.
This is especially pertinent if and when in-house lawyers identify worthwhile claims as plaintiffs.
What often happens, he explained, is that when a company has been wronged, or a transaction has gone sour, and an assessment is made as to whether the company wants to pursue a case, they do a budget including adverse cost risks, and the CEO or chief financial officer will tell them that it is not worth the effort.
The result, Mr Varghese stressed, is that "the company is leaving value on the table, and letting people who have wronged the company get away with it".
"Corporate counsel should be looking for solutions to that," he posited.
"One is legislative. The other is litigation funding, which you don't see used a lot in corporate Australia. But I think corporate Australia should start thinking about that more."
If the law department has identified a worthy claim, it's a lot harder for the CFO to say no if there are no costs upfront, Mr Varghese argued.
"If the case is lost, it's not your problem; it's the litigation funder's problem.
"It doesn't solve the problem of making litigation more expensive. It makes losing less expensive. It actually makes winning more expensive. But, winning 70 per cent of what you were going to get, because you're paying a litigation funder and lawyers, is better than getting zero because you didn't even have the argument," he reasoned.
Next week, Lawyers Weekly will publish a story exploring how corporate counsel can explore litigation funding for such proceedings.
The transcript of this podcast episode was slightly edited for publishing purposes. To listen to the full conversation with Jacob Varghese, click below: