Goodbye job applications, hello dream career
Seize control of your career and design the future you deserve with
Stop 'letting value get away' from your company
Too often, law departments and their companies are "leaving value on the table". Litigation funding is a solution to such lost value, says one firm CEO.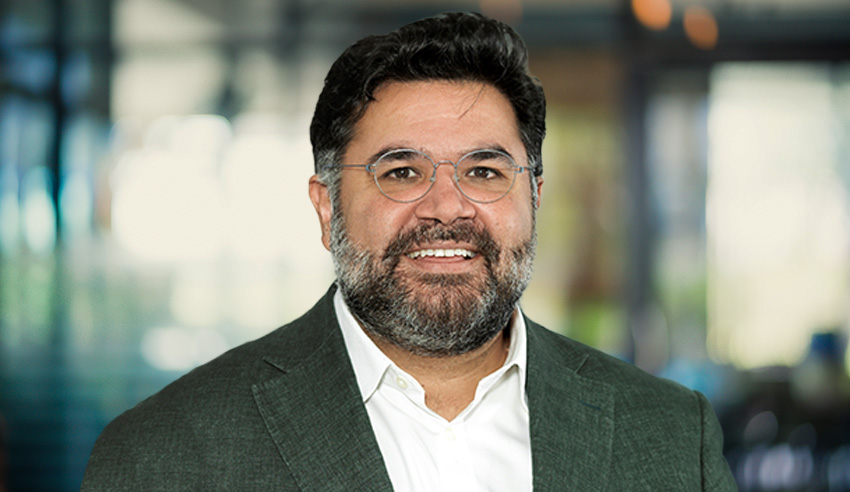 Speaking recently on The Corporate Counsel Show – and following his keynote address at the 2022 Corporate Counsel Summit – Maurice Blackburn chief executive Jacob Varghese (pictured) reflected that the most expensive part of an already-steep litigation bill is the lawyers themselves.
You're out of free articles for this month
To continue reading the rest of this article, please log in.
Create free account to get unlimited news articles and more!
What law departments have to do, in the face of the overall cost of litigation, is "stop limiting your imagination" as to what can be done under the existing structures. They should think outside the box, he said, as to what fees could look like if the rules were changed.
Companies are, too often, "leaving value on the table, and letting people who have wronged the company get away with it".
"Corporate counsel should be looking for solutions to that," he posited.
"One is legislative. The other is litigation funding, which you don't see used a lot in corporate Australia. But I think corporate Australia should start thinking about that more."
If the law department has identified a worthy claim, it's a lot harder for the CFO to say no if there are no costs upfront, Mr Varghese argued.
"If the case is lost, it's not your problem; it's the litigation funder's problem," he said.
Why explore litigation funding
VIEW ALL
When asked whether law departments are becoming more cognisant of the need to create more value in litigious proceedings, Mr Varghese said that they are headed in the right in terms of asking questions about value, but he is unconvinced that they are truly considering litigation funding as a viable option moving forward.
"If you read the newspapers, you'll see a lot of hue and cry about litigation funding. And I think a lot of people worry about being a defendant to a funded matter, but I'd encourage people to start asking themselves why aren't they plaintiffs, and why aren't they pursuing their company's rights through litigation funding? It really is a very sensible proposition," he submitted.
"That's why Maurice Blackburn is in the business now of doing that [via their new litigation funding arm, Claims Funding Australia].
"Every day, we're prosecuting rights for people from injured workers through to large companies. And we really know how to get from A to B as quickly as possible, and maximise the best results for our clients. That's why we are now offering litigation funding.
"I'd encourage corporate counsel to really take that option seriously and think through, why aren't we going down this road when we've got a good claim, but the risk doesn't make sense?"
Every case where law departments don't go ahead with proceedings because they're worried about the risk, but it's a really good claim, is an opportunity lost to the company, Mr Varghese argued.
"As corporate counsel get more commercial, and think more about how they're creating value for their firm. I think they really do need to turn to this option and think seriously about whether there's a solution there that can work," he said.
Funders like Claims Funding Australia don't want, Mr Varghese pointed out, for the courts to be jammed up with "unmeritorious litigation".
On the question of how best law departments can extrapolate whether or not to proceed with claims, and what might be in the company's best interests, he said that corporate counsel must consider what the current legal barriers are to ensure that value is not lost.
"Secondly, what's the best way for me to manage my costs and the risk? And what options are out there in the market to make sure that I get the right mix there, and that I've got a mix that I can sell to my CFO, right? I think those are the sort of key questions," he said.
Thirdly, they must consider what the long-term interest of companies like theirs is, Mr Varghese went on.
"Not just the short term involved in this particular piece of litigation, but I've got a long-term interest in the development of technology solutions and workforce solutions that try to get more productivity out of lawyers, because there's not been productivity gains for a long time," he said.
"If you look at all those three things, you come to the conclusion that the current restrictions on the way lawyers are able to enter into agreements with you is disadvantageous to you."
Ultimately, Mr Varghese concluded, the price of anything is related to the value you get from it.
"The legal system is there for all of us, and if your company has been wronged, then you should be looking at your rights. And if you're not, then you are leaving value on the table," he posited.
"So, I think that general counsel really need to just think of themselves as not just a cost centre, but a potential revenue centre."
The transcript of this podcast episode was slightly edited for publishing purposes. To listen to the full conversation with Jacob Varghese, click below: