Goodbye job applications, hello dream career
Seize control of your career and design the future you deserve with
How to succeed as a business' inaugural in-house lawyer: Part 1
In this two-part story, award-nominated GC Michael Guilday reflects on his journey as the first corporate counsel employed by two different businesses and what he's learned along the way.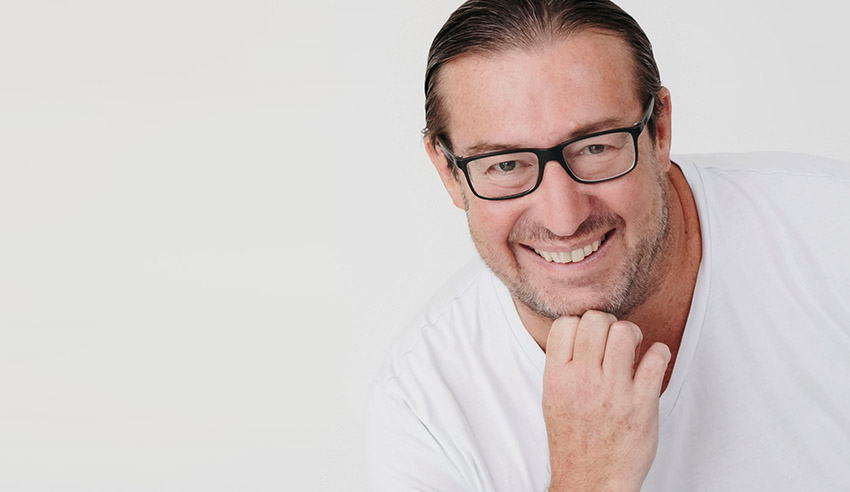 Sydney Fish Market general counsel Michael Guilday (pictured) went in-house "a little bit by accident", but immediately loved it once he was there.
You're out of free articles for this month
To continue reading the rest of this article, please log in.
Create free account to get unlimited news articles and more!
He has had numerous roles in-house, including two stints as the first in-house lawyer in a business: firstly, at Cbus Super Fund, and now at Sydney Fish Market.
Speaking recently on The Corporate Counsel Show, Mr Guilday reflected on the first stint, saying that it was a "real privilege to be able to go in and set the scene for how legal services were going to be delivered from an internal perspective".
"With all first-time lawyers at companies, those businesses have obviously had external legal advice in the past, and so the first thing one has to do is get a handle on what type of legal services are being provided, who's providing them, and how things can be improved," he listed.
In the cases of both Cbus and Sydney Fish Market, the businesses were proactively looking to hire a legal counsel, he explained – with the reasons for doing so being similar.
"In both cases, the companies had experienced, over a period of time, significant reliance on external lawyers, which obviously comes with a huge cost. And, so, the reason [for hiring me] was to try and reduce costs," he said.
"I think that's a pretty common reason for companies looking to hire internal lawyers. But, I think the really interesting part is that, in actual fact, the companies themselves probably at that point don't know why they need a legal counsel."
As such, Mr Guilday continued, "I saw it as part of my role to help them understand exactly the type of service that I could provide as an internal lawyer and how that was going to be different from the service that they'd experienced from external lawyers".
VIEW ALL
"Year on year, I didn't really achieve the target of reducing the legal spend, because the businesses were both going through rapid change and transformation, and therefore the actual external legal expense had grown. But, in both cases, I think they really understood the value that an internal lawyer could bring," he reflected.
On both occasions of becoming the inaugural in-house lawyer, Mr Guilday said that he was "motivated to be closer to the business, and I think that's what motivates a lot of in-house counsel. They are genuinely interested in the businesses that they want to work with".
"A key feature of my role is helping with that stakeholder management. And quite frankly, working with a lot of people who are not lawyers, I actually find that quite satisfying. I don't feel like I have to work every day with lots of other lawyers. I'm quite comfortable sitting in a room with people that are not lawyers and just working on improving the business," he said.
When asked about the initial challenges one faces when assuming the duty of first corporate counsel in an organisation, Mr Guilday said that the starting point is to get hold of the key corporate documents that relate to the company and understand what the company records look like and how they are managed.
"I think getting on top of that pretty quickly is really important and really owning the processes around documents that are coming to the company," he said.
"Of course, it's not possible for an internal lawyer and especially a sole legal counsel to be across every piece of paper in the company. And I've fallen into that trap where I've tried to get across more than it's reasonably possible. But having a system in place, and nowadays using legal technology to help with that, is critically important because when you're on your own, you've got to have the documents at your fingertips."
Such tasks can be overwhelming, Mr Guilday mused, and one really needs to learn to be comfortable being uncomfortable – something that may not come naturally.
"Not every business gets everything right all of the time, and it's not necessarily the role of the lawyer to make sure that companies don't make mistakes because everyone does. But I think what I've tried to do is leverage my experience in working with different organisations, seeing how people do things, knowing that there's not necessarily just one way of doing things. There are different ways of doing things. And that's made me a little bit more comfortable with the uncomfortable," he said.
In addition, ensuring that one is bolstering their own technical skills and enhancing expertise in specific areas, so as to assume more of a leadership role, is fundamental, Mr Guilday went on.
"The skills I needed to learn weren't in relation to the Corporations Act or legislation or case law, or any kind of legal principles. They were about emotional intelligence and understanding what my role was in relation to the organisation, understanding how other people viewed the service that I was providing, and how I could better align myself to the business," he outlined.
"That didn't happen automatically, it didn't come easily, but I'm really trying to reach out and do different things."
The second part of this story will be published next week.
The transcript of this podcast episode was slightly edited for publishing purposes. To listen to the full conversation with Michael Guilday, click below: