Chaman Sidhu, General counsel of Lonely Planet
More than a few lawyers will be envious of Chaman Sidhu, the global general counsel of renowned travel guide publisher Lonely Planet. Sidhu heads up a team of four who manage the company's legal…
More than a few lawyers will be envious of Chaman Sidhu, the global general counsel of renowned travel guide publisher Lonely Planet. Sidhu heads up a team of four who manage the company's legal activities globally, and also she sits on the company's senior leadership team.
While most will be familiar with Lonely Planet, what some won't be aware of is the extent to which the company has embraced technology and developed from its traditional travel guide base, and Sidhu says that the bulk of her team's work now comprises intellectual property and information technology matters. "We focus on all the areas of the business that have grown from the print heritage of the company," she explains.
And those areas are extensive, including: content licensing and strategic alliances; e-commerce activities emerging from its website; issues surrounding developing wireless applications and web 2.0 technologies; and foreign language publishing.
For those who are a little less tech-savvy, it's a lot to take on board. But for someone with Sidhu's extensive IP and IT background, it's a dream job that also allows her to indulge her love of travel.
"In this role I've never stopped developing professionally because the business has always been dynamic. Over the years we've always had many cutting-edge technology activities requiring legal support. We're doing something new month to month, let alone year to year," she says. "It's just been a real sweet spot for me in terms of combining my personal passion for travel with my professional love for IP law."
Sidhu's passion for IP law sprouted early on, and after completing her articles in 1996, she moved to the US to complete a masters of IP law at the University of New York. From there, she worked for a year in the IP/IT team at US firm Kirkland & Ellis, before moving to Melbourne to join the IP/IT team at Arthur Robinson & Hedderwicks (now Allens Arthur Robinson) as a senior associate. She made the jump to in-house in 2001, taking up her current role at Lonely Planet.
Sidhu says that one of the key challenges of the role is working in a small legal team for an organisation that operates globally. "We're a global operation and when we advise on something to do with content regulation, we can't just say 'Well this is the Australian site so we'll just focus on Australian content regulation'. We actually have to think globally," she explains. "That's a challenge but it makes it very interesting as well."
Another highlight, Sidhu says, is being part of the senior management team and the opportunity that working in-house provides to approach the law with a commercial focus.
"I enjoy that business involvement so much," she says. "There are some lawyers - more technical lawyers - who enjoy the technical legal advice and being across all the case law in an area.
"I'm someone who prefers applying complex technical areas to actual operational practice and making it real for business. It's all about distilling what's important for us and what we need to put into practice from a very practical point of view."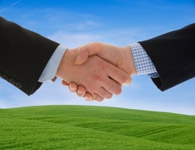 National law firm Holding Redlich has established a three-year partnership with Arts Centre Melbourne.