Goodbye job applications, hello dream career
Seize control of your career and design the future you deserve with
'Cast your net as widely as possible': A word to law graduates
With competition at an all-time high, its vital for Australian law graduates to keep options open, according to two experienced practitioners.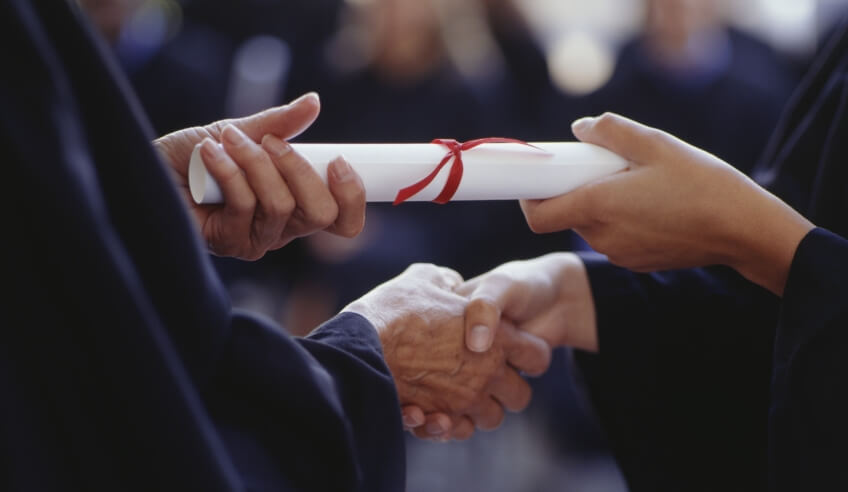 Linda Taylor, head of employment at Practical Law Australia, Thomson Reuters and Tim Perry, head of corporate at Practical Law Australia, Thomson Reuters spoke to Lawyers Weekly recently about the need for law graduates to explore alternative pathways when mapping out their legal career.
You're out of free articles for this month
To continue reading the rest of this article, please log in.
Create free account to get unlimited news articles and more!
Both Ms Taylor, who has previous experience at the ABC, and Mr Perry, who has previous experience at Gilbert + Tobin and DLA Piper, have opted to forgo their careers in corporate counsel and private practice for a role at Thomson Reuters which better caters to their needs.
"Prior to joining Thomson Reuters I have been fortunate to practice in both private firms and in-house roles – both experiences that I am grateful to have had and thoroughly enjoyed. There is little doubt both private practice and in-house present challenges in juggling the demands of home and social life with the demands of these roles," Ms Taylor said.
"As my young family started to grow, I needed consistency in my working hours and workload, and the ability to work outside of the traditional expectation of an 8am to 7pm working day, 5 (sometimes 7!) days a week.
"I also wanted the time to pursue activities that were important to me, such as fitness and socialising – however, I still wanted to work hard, keep challenging myself and broadening my legal skills, and be surrounded by great lawyers with whom I could collaborate and learn from. Thomson Reuters offered both the flexibility and working environment I was looking for."
In terms of what made him jump ship, Mr Perry said while he enjoyed his career as an M&A lawyer, he was tired of the lifestyle which led itself to this type of role.
"I worked with some incredibly talented people on some incredibly complex deals. I learned a lot about the law, and how it works in practice in the commercial context of a transaction involving multiple stakeholders. But corporate law is demanding. As I became more senior, and the pressure of preparing fee estimates, fee updates, and final fee reconciliations was added to that of client work, I was less and less present at home, mentally as well as physically," he explained.
"I wanted to be more present for my family, but I didn't want to lose the mental stimulation of the practice of law. One evening, I caught up with a couple of former colleagues who had both left private practice for roles with Practical Law Australia at Thomson Reuters. They were both enjoying using their drafting skills and their knowledge of legal practice, maintaining their networks and finding time for a life away from the desk. It sounded pretty good to me."
VIEW ALL
As a practitioner, Ms Taylor noted that her strength comes within digesting the law, problem-solving and writing. What attracted her to Thomson Reuters was that the role allowed her to build a team of "like-minded and experienced practitioners who have similar strengths and a passion for employment law, and together build a product that helps other practitioners to quickly upskill themselves on the challenges facing their clients, developments in the law and industry best practice".
Similarly, Mr Perry noted: "As with Linda, and indeed all of us in the Practical Law team, if I was going to leave practice, I wanted to move into a role in which I could continue to develop my analytical, drafting and problem-solving skills".
"I was also keen to dig more into the law than is always necessary or possible within the context of a corporate transaction. I had always enjoyed those opportunities to research tricky issues and help my clients navigate through complex areas of law to achieve their commercial ends. Creating and maintaining resources for our platform allows me to use and to continue to refine the skills I developed in practice.
"I also always enjoyed the camaraderie of working within a team, and was attracted to Practical Law by the way in which it recreates the law firm model, in a way, with practice area leads like Linda and myself, and teams of senior and junior writers working with us. We collaborate, share ideas and test our thinking with each other. The collegiate environment of Practical Law was definitely attractive. The culture and values of Thomson Reuters were also persuasive," he added.
In today's legal market, both Ms Taylor and Mr Perry explained that its important law graduates are provided the options of alternative pathways which may exist outside the "traditional path to partnership" in the current private practice model, or, work as part of an in-house legal team.
"We are practising law in a time of disruption and change. The challenges facing traditional law firms are complex, and as a result many of these firms are already re-thinking and expanding their business model to embrace alternative pathways and prepare for rapidly changing market expectations," Ms Taylor said.
"Further to the traditional pyramid style structure under a partner in a law firm (paralegals and junior solicitors engaged under associates, senior associates and a partner), private firms are already engaging lawyers to work in knowledge management, to work as contract lawyers to be deployed into client businesses on demand, and to work in multidisciplinary teams that respond to changes in legal service delivery driven by technology, such as automation, programming and app development and artificial intelligence.
"Law graduates must have options to work with and understand the demand for new and innovative ways to access legal services beyond the traditional law firm model, as this is the future legal market they are going to work in."
Mr Perry added: "I agree with Linda. I would add that alternative pathways will become increasingly useful, not just as preparation for a traditional legal career, but as those alternatives become more and more embedded into contemporary legal practice".
To reflect this need, the pair pointed to their company's 2017 Australia: State of the Legal Market Report, which was done in conjunction with Melbourne Law School.
The report found that there are now 39 law schools producing more than 7,500 Aussie law grads each year.
With the number of new graduates entering the market, Ms Taylor noted that competition to secure work is high and that it is getting more difficult for grads to secure a clerkship or full-time employment in traditional law firm roles.
"If law students can manage their study workload with part-time work, applying for legal secretary and paralegal roles while completing their studies is a great way to get a foot in the door and understand the mechanics of how a firm or in-house team works," she said.
"Similarly, any part time work, summer break courses, or legal innovation programs run or participated in by your university (such as The Legal Forecast hackathons) that can develop your technology skills would also be highly advantageous – legal employers are looking for more than just legal skills on your resume."
Mr Perry added that there is a huge supply of law graduates and, in part because of the disruption faced by the legal sector, the demand for law graduates – in law firms in particular – is less than it once was.
"There is also intense demand for 3–4 year lawyers. With fewer lawyers coming through the ranks, and many moving overseas or into alternative careers at the 3–4 year mark, the challenge for many graduates is not just how to get their initial job but also how to build their skill base so that they are able to move sideways to fill the skill gaps in the legal industry a few years into their careers," he said.
On what advice they would offer law graduates to consider alternative pathways if they're not already, Ms Taylor said: "When it comes to employment opportunities, I think it is always a good idea to cast your net as widely as possible".
"Even if your heart is set on a traditional private practice role, noting the competition you are facing in the market with the number of law graduates each year, you may miss out on being offered a graduate position. That's okay, graduate positions are not the only way a private practice firm recruits, and you may have the opportunity to apply for a private practice role later in your career," she said.
"You may also find that alternative pathways, such as those offered by Thomson Reuters, are a really good cultural and work fit. But ultimately, any work in the industry, including work in alternative pathways, is an opportunity to learn new skills, perspectives and disciplines which are valuable for any legal position."
Mr Perry noted that by being open to an alternative career pathway, law grads may be able to "future-proof" themselves.
"A job that touches the legal sector may help you into a traditional role later on, or position you for a role that does not yet exist. The important thing is to be alive to the opportunities to develop skills and knowledge in whatever role you have, and to think through how those skills can be applied in other, more or less traditional, contexts," he said.
Looking ahead, both Ms Taylor and Mr Perry envision that more law grads will take up alternative pathways.
For Ms Taylor it's about the greater opportunity and benefits these pathways provide.
"When I started as an employment law practitioner there were very few roles in-house for employment law specialists. Today, there are many in-house opportunities for employment lawyers, ranging from specialist employment law roles in the legal department through to alternate roles in workplace relations, human resources, audit and compliance, corporate governance, investigations and recruitment," she said.
"While many of my friends who I studied law with are now in senior in-house or private practice roles, many also took alternate pathways, including as a diplomat for the Department of Foreign Affairs, as an academic, in a senior executive role for the Department of Immigration, as a union official, and in policy development for the United Nations."
A similar sentiment was offered by Mr Perry, who explained the old private practice model "assumed a large intake of graduate solicitors, a number of whom would leave over time to take up in-house roles, private practice roles overseas, or opportunities outside the law".
"Disruption will accelerate that process and alternative pathways will become more common, even from the outset of a legal career. I was invited to be part of a panel at the College of Law's New Lawyers Summit last week, and of the four speakers on the panel, only one, Michael McHugh SC, was in a 'traditional' legal role. The other two, Andrea Christie-David and Aaron LePoidevin, had recently left their firms to pursue start-up ventures," he said.
"The profession isn't going to disappear, but job growth will more likely come from adjacent sectors including legal tech and legal operations."