Landers, YBF Ventures team up for lawtech hub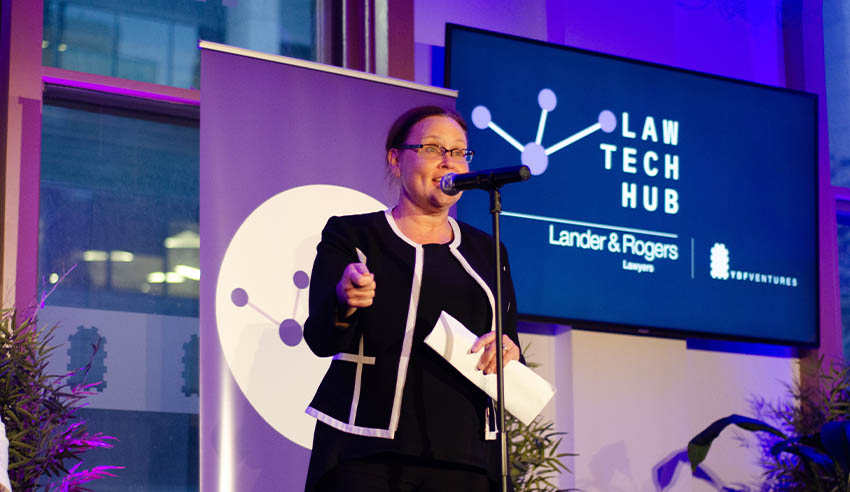 National firm Lander & Rogers and tech innovation space YBF Ventures have joined forces for an "immersion opportunity" for legal technology creators, with four start-ups already on board.
The LawTech Hub, Landers said in a statement, is a chance for "mature start-ups looking to collaborate, grow their companies rapidly, and be part of the up-and-coming legal technology community in Australia".
Following an application process, the first four start-ups to join will be Anika Legal, Josef, Mitimes and TA Law.
Landers chief executive partner Genevieve Collins said: "Clients are expecting more from their legal advisers and the industry has to respond. Lander & Rogers has chosen to look outwards and embrace technology, and our LawTech Hub is an important part of our response."
"Through the LawTech Hub, Lander & Rogers can learn from the vibrant and engaged startup community, and we can bring extensive legal experience and expertise to the table – I believe this is a powerful combination for both our firm's people, our clients, and our lawtech partners," she posited.
YBF Ventures CEO Farley Blackman added that the entire YBF Ventures team is "thrilled" to welcome the four legal start-ups into its "already thriving community".
"Alongside Lander & Rogers, we'll be on hand to ensure that they have the support to grow their businesses".
By joining the hub, Landers noted, the four start-ups have helped start "a growing community that will boost this emerging sector and improve the experience of those requiring legal expertise".
Speaking last week at the formal opening of the LawTech Hub, Victorian Parliamentary Secretary for Jobs Jane Garrett said, "It is incredibly impressive to see Lander & Rogers and YBF Ventures put their passion and drive towards creating a centre of excellence for transforming the way that lawyers can do their work."
"With educated and compassionate people from the law collaborating with smart, energised technology experts, they can create a better experience and outcome for the people who critically rely on the law," she said.
This email address is being protected from spambots. You need JavaScript enabled to view it.