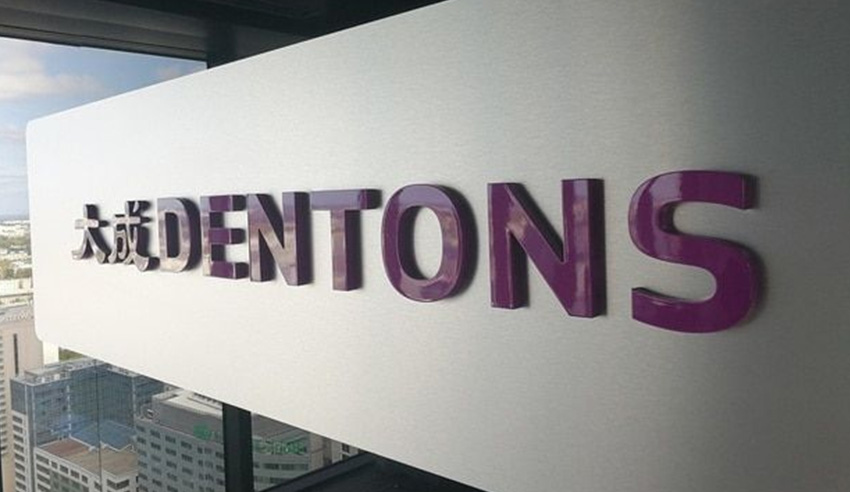 Global law firm Dentons has rolled out a new platform across its Australian arm, which aims to expand on its pricing model to local businesses.
If BigLaw firms want a chance to compete in a competitive marketplace moving forward, they need to explore new ways they offer services to clients, two Dentons partners have said in launching the firm's new Virtual Counsel platform.
"Dentons Virtual Counsel" (DVC) is a web-based tool which will allow Australian businesses to access fixed-price legal advice as and when they need it.
The tool, Dentons partner and head of corporate Nick Stretch said, is the firm's response to the evolving landscape of legal services for the business sector.
"We know that the legal landscape is changing. Clients are looking for greater value around legal services and businesses are looking for more efficient and cost-effective ways to operate," he said.
"We developed DVC in Australia with the needs of our clients in mind. Not every business needs or is able to retain an in-house team of full-time legal professionals. DVC offers our clients the best of both worlds – access to experienced lawyers with specific expertise in their individual practice specialities whose services are available as and when they are needed, in a cost-effective way."
It is no secret, Mr Stretch continued, that client expectations are changing along with the marketplace and the regulatory framework, which means that traditional legal services are no longer relevant or useful for many types of businesses.
Dentons partner Lis Boyce agreed, saying: "In our corporate practice in particular, we've been aware for some time of the unique challenges small to mid-sized companies face. Since the GFC businesses have had to operate in a very lean way."
"On top of that the regulatory changes that are sweeping Australia since the banking royal commission have placed a huge compliance burden on organisations that were already operating with limited resources," she said.
In light of this, the pair said, clients are seeking more personalised offerings, greater value for money and services they can use on a needs basis, rather than "having a team of full-time lawyers on retainer".
The risk for organisations outside of the top ASX 200, Mr Stretch advised, is that they are more exposed to the risk of breaching regulatory requirements because they don't have the budget or resources for an in-house team of legal specialists or to retain an external team of lawyers who will "run away with the cheque book".
Platforms like DVC, he and Ms Boyce surmised, are "just the beginning" of how legal services will be offered in the future by the big end of town.
"There is no doubt the legal landscape is shifting. In our minds it will be the firms that can respond to this change and look to the future that will be the ones who succeed," Mr Stretch said.