The universities delivering on gender equality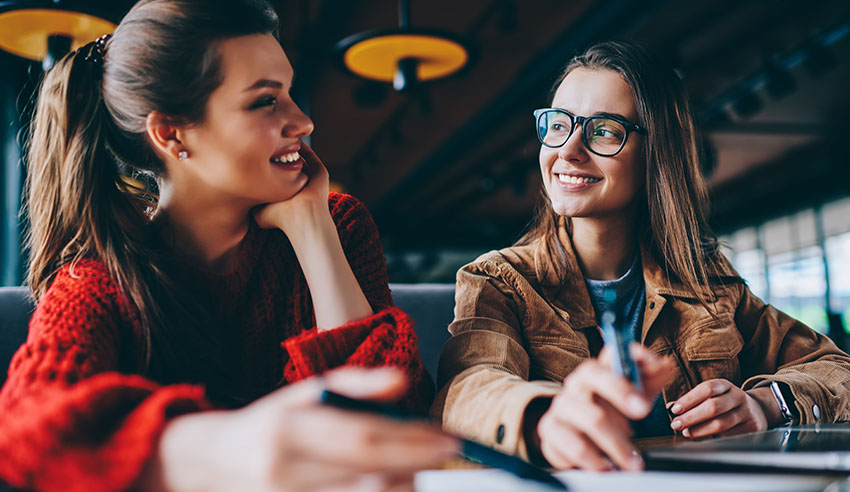 Many of Australia's BigLaw firms were named leaders in gender equality in the firm. A big part of being open and accepting of equality starts at the very beginning – Lawyers Weekly took a look at the universities empowering women for our Protégé readers.
The holders of the Employer of Choice Gender Equality (EOCGE) citation from federal government group Workplace Gender Equality Agency (WGEA) are celebrated for the commitments to driving improved gender equality outcomes.
A report by the University of Queensland found the citation has improved how holders refined their benchmarks for leading practice. This year, citation holders had to meet additional, rigorous criteria, which saw the number drop from 140 last year to 119.
Director of WGEA Libby Lyons said: "One of the clearest and most instructive findings of this report is the crucial role that leadership commitment to gender equality plays in achieving meaningful change. This report clearly demonstrates something we always knew – that change will not happen unless workplace leaders drive this change."
EOCGE organisations in predominantly male-dominated workplaces actively engaged in growing the pipeline of women entering their field through partnerships with schools, universities and several community and industry-based programs.
We recently reached out to the 20 law firms named as EOCGE citation holders to determine what about the workplace was driving effective gender parity.
In addition, we reached out to each of the 12 universities to receive the EOCGE to give our Protégé readers an idea of their university's commitment to women.
At the time of writing, Deakin University and Australian National University were yet to reply.
The Australian Catholic University
Professor Greg Craven, the vice-chancellor and president of The Australian Catholic University, said he is proud ACU has once again been recognised as a leader.
The university's commitments include employing 60 per cent women in leadership and management roles, having a leading practice parental leave policy, provide access to flexible work practices and commit to gender pay equity and conduct annual analysis.
"With International Women's Day approaching, we acknowledge and celebrate female staff, students, alumna and members of the wider ACU community," Professor Craven said. "International Women's Day is also an opportunity to consider the work that's still required by all of us to forge a gender-equal workplace."
Charles Sturt University
Vice-chancellor Professor Andrew Vann said the citation is a fitting acknowledgement of the exhaustive policies available at the university to ensure gender equality.
"Charles Sturt University is an institution where staff have the same access to enable them to achieve. Over the course of many years the university has been committed to making the necessary changes in attitudes and policies to ensure gender equality," he said.
Edith Cowan University
The university has been named for the fourth year in a row and is one of only three of the organisations in the state and the only Western Australian university.
Vice-chancellor Professor Steve Chapman CBE, who is an ambassador for the WGEA Pay Equity, said: "ECU continues to demonstrate the commitment for developing these equitable, high-performing, healthy and diverse workforce."
La Trobe University
Vice-chancellor Professor John Dewar AO said the university has a "long way to go to achieve gender equality, but we have made good progress in the last few years".
This includes recent initiatives to introduce more flexible working practices, recruitment to address gender disparities in senior positions and work to close the pay gap.
"I am pleased that La Trobe is a leader in this change," he said.
Macquarie University
The university's vice-chancellor, Professor S Bruce Dowton, credited the citation from its work with Macquarie's Gender Equity Self-Assessment Team and the Diversity and Inclusion teams for their ongoing work in empowering staff to build an open workplace.
"I am very pleased of this achievement. It places Macquarie as a gender equity leader and has a positive impact on our whole community. An aim is to fix causes of inequality not the symptoms. So rather than operationalising one-off initiatives, we have focused our efforts on actions for long-term systematic change," Professor Dowton said.
RMIT University
Vice-chancellor and president Martin Bean CBE said he was incredibly proud that the university had been named as a citation holder again.
Professor Bean said: "It's a testament to the collective energy and determination of so many passionate people that we successfully made gender equality a baseline of 'how we do things' at RMIT. This recognition of our efforts is an inspiring achievement."
"We remain committed as ever to drive change where change is needed, and we won't be resting on our laurels.
"We will continue pushing to ensure equal opportunity is an absolute, not a nice-to-have."
University of Newcastle
Women at all levels of the university progressed to the next stage of their careers from the last few years. The overall success rate of candidates was 89 per cent.
Vice-chancellor Professor Alex Zelinsky AO said: "We are extremely proud to remain at the forefront of gender equality in the workplace. But as the bar is raised, there will be more to do to demonstrate our commitment to a more equitable world."
"I am confident we are up to the task."
University of Technology Sydney
Executive director of social justice Verity Firth said the university is proud of its track record of success for gender equality and with EOCGE.
"It is a recognition of our strong commitment to equality, and to an inclusive workplace that fosters diversity. However, we acknowledge there are still many stubborn barriers to gender equality, and we still have progress to make," she said.
"This citation is, importantly, a driver for change for UTS and the sector more broadly."
University of Wollongong
UOW and its subsidiary group UOW Global Enterprises received the citation. It has a strong culture of diversity and inclusion, employing over 1,600 staff globally.
Vice-chancellor Professor Paul Wellings CBE said the revised citation acknowledged the significant progress that has been made in driving gender equality.
"It is a demonstration of the university's commitment to become gender driver and this year's citation has once again ascertained we are headed in the right direction," he said;,
Western Sydney University
Vice-chancellor and president Professor Barney Glover AO said this citation was a result of the university's ongoing commitment to providing a fair and inclusive workplace culture.
"Our active involvement and achievement in areas such as learning and development, pay equity, flexible work initiatives, employee consultation and the prevention of sex-based harassment and discrimination, [have] seen the university recognised once again as a leader in gender equality," said Professor Glover.
As part of its commitment to gender equality, Western Sydney University is enacting its Gender Equality Strategy and Action Plan 2015-2020.
This email address is being protected from spambots. You need JavaScript enabled to view it.