20 law firms named as gender equality leaders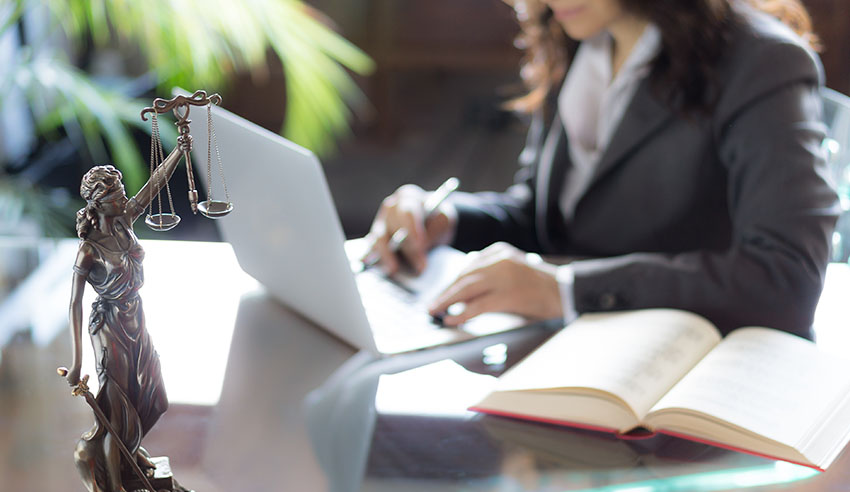 Twenty Australian law firms have been announced as leaders in gender equality within the workplace, with some consecutively celebrating this achievement since the citation began identifying parity-committed workplaces.
The "highly-sought after" citation was awarded to 119 recipients this year to recognise that gender equality is increasingly critical to an organisation's ongoing success, within the internal practices of a law firm and in how it approaches clients and the community.
The Workplace Gender Equality Agency awards Employer of Choice Gender Equality (EOCGE) citation judges applicants based on a "rigorous set of criteria" across seven focus areas: leadership, strategy and accountability, pay equity, support for caring, mainstreaming flexibility and prevention of harassment and discrimination.
"It is wonderful to see the innovation, hard work and commitment which [have] gone into improving gender equality in each and every one of the workplaces," said the agency.
WGEA director Libby Lyons said the agency strengthened its eligibility criteria to place greater emphasis on accountability, outcomes, evidence and internal reporting.
"I would like to congratulate all our 2019-20 EOCGE citation holders for the extra effort and commitment it has taken to meet these additional rigorous requirements. All these organisations are at the forefront of the momentum for change towards equality.
"These industry leaders are showing other Australian businesses how to create better and more equal futures for both women and men."
Lawyers Weekly reached out to each of the 20 firms. At the time of publish King & Wood Mallesons have yet to respond. The firm is in its seventh citation years.
Allens has achieved the EOCGE citation for the 15th consecutive year, the longest for any of the major law firms. Head of diversity, inclusion and wellbeing at the firm, Kylie Scott, said they are proud of once again making the citation list.
"Our approach to inclusion and diversity reflects our values and who we want to be in creating great outcomes for our people, clients and community," Ms Scott said.
"We're proud of our progress in mainstreaming flexible work and in launching our new parental leave package."
Baker McKenzie Australia
Multinational law firm Baker McKenzie Australia has once again made the EOCGE list for the 10th consecutive year. Its national managing partner, Anthony Foley, said the Australian offices are "deeply committed" to achieving global gender targets, set at the 40:40:20 to represent 40 per cent women, 40 men and 20 per cent flexible.
"These targets apply to partners, senior business professionals, the firm's committee leadership and candidate pools for recruitment by 1 July 2025," Mr Foley said.
"Such targets are critical and demonstrate our determination to achieve a diverse and inclusive workplace. Our EOCGE citation from the Workplace Gender Equality Agency also recognises implementation of practices, policies and culture to drive initiatives."
Clayton Utz has been recognised with a EOCGE citation for its sixth consecutive year. Board chair Karen O'Flynn said the citation reflects the firms unwavering commitment to prioritising gender equality as part of the firm's strategy and inclusive culture.
The firm is seeing improvements in gender diversity at senior levels and is on track to meet its target of 35 per cent of women in the partnership by 2020.
Ms O'Flynn said: "While we remain proud of our gains in progressing gender equality, we recognise it is an ongoing journey to reach true gender equality and diversity in the workplace. "
"We look forward to driving and developing meaningful initiatives to create a more inclusive and diverse culture which will result in better outcomes for our firm, our clients and our community."
Independent law firm Corrs Chambers Westgarth has received the WGEA citation after strengthening its efforts and commitment to meet the additional rigorous requirements.
Corrs CEO and WGEA Pay Equity Ambassador Gavin MacLaren said: "Achieving gender equality is a key priority for the firm and for me personally. The WGEA citation is recognition of the progress we have made to date, however we acknowledge that there is still much to be done."
Dentons Australia Limited
Dentons has joined the list for the first time and said it is proud to be recognised for its commitment to promoting gender equality across the firm.
The firm's board, together with its diversity and inclusion committee, as well as teams and leaders within the business, have worked hard to create a workplace that provides "equal opportunity and outcomes for women and men".
Chair of Dentons' Australia and Australasia Region CEO Doug Stipanicev said gender equality is one of Dentons' core focus areas, adding: "By supporting the development of our female professionals, we have also seen an increase in female representation across the firm and we are now one of the leading firms in Australia for women."
DLA Piper said the recognition demonstrates the firm's commitment to encouraging gender equality in the workplace, having been a citation holder since 2014.
Managing partner in Australia, Amber Matthews said: "Being recognised as an Employer of Choice proudly demonstrates our commitment to gender equality both to our existing and potential employees, as well as to our clients and stakeholders."
"At DLA Piper, we take a holistic, sustainable and measured approach, which includes linking our strategic business objectives, with our HR and leadership objectives, to enable our staff – at all levels – to understand and appreciate the importance of gender equality to our firm, and more broadly."
Managing partner Danny Gilbert said it is "fantastic" that the firm has once again made the citation list – this time for the 6th consecutive year.
"The 2020 award was set against new criteria and we are particularly pleased to have been recognised for the sixth consecutive year. We continue to be passionate about providing an equitable workplace for all our employees and are on track to meet our progressive target for the percentage of women in the partnership," Mr Gilbert said.
Coming into its second year as a EOCGE, Hall & Wilcox said it is committed to equality of opportunity, "both within our firm and within the legal profession".
Managing partner Tony Macvean added: "At Hall & Wilcox, we – and I – are committed to gender equality. Gender equality, and diversity generally, [are] vital if we are to attract and retain the best possible people, reflect our clients and communities, and deliver a Smarter Law. We are committed to creating a workplace where women, and everyone, can have a fulfilling career and advance into leadership roles."
Mr Macvean added he has a "strong personal commitment" to gender equality. He has considered it a male, as well as female, issue.
"My wife wants to have a fulfilling career as an architect. I want to be actively involved in parenting our three kids. This requires focus from us both on how we approach work and career and our parenting responsibilities," he said.
It is the 12th year that Holding Redlich has received the citation and it is a "high-level recognition of the policies and practices in place at the firm".
Managing partner Ian Robertson said the award is a pleasing recognition that the firm is taking the right steps and achieving positive results.
"We are very pleased that Holding Redlich has again received this important, high-level citation. The [federal government] requires a rigorous and thorough submission from candidates in order to be considered for this award where we must outline the steps we are taking to stamp out gender inequality and boost diversity at our firm," he said.
International law firm K&L Gates has entered its seventh consecutive year on the list. In 2020, 75 per cent of its partner promotions in Australia are women who are working part-time, reflecting its belief for gender balance in partner roles.
Nick Nichola, managing partner of Australia, said: "I believe [the citation] demonstrates our policies are successfully delivering on our commitment to achieve gender equality at all levels in our firm, including leadership."
Lander & Rogers is another firm to receive a citation for the first time. It said receiving the citation validated its important programs and initiatives, and recognised that there is still more the firm wants to do to improve in this space.
Chief executive partner Genevieve Collins said the firm wants to create a culture that fosters a place where senior leaders do not look at gender equality as a women's issue but a "business issue and a fairness issue". She added it is essential for communities to thrive and enable everyone to share equality in opportunities.
"Having a diverse and inclusive environment is essential for collective successes and I'm absolutely focused on creating a culture at Lander & Rogers that provides [the firm] with an exceptional experience for all of our people," Ms Collins said.
Maddocks
Maddocks has received a citation for the 16th consecutive year for its work in creating a workplace that provides opportunities for all of its employees.
Senior manager of diversity, inclusion, wellbeing and projects Marita Pascoe said the firm continued to place significant focus and resources on creating an inclusive space.
"In the past year, we have updated our flexible working strategy to emphasise to all of our people that they will be measured on their contribution to the firm, not on how long they sit at their desk," Ms Pascoe said.
"We have also focused on programs that develop our next generation of leaders and refreshed the capability framework that drives career conversations with our lawyers so that they understand how they are progressing towards senior positions."
Among many of its commitments to gender parity, Maurice Blackburn said it received the citation for the third year due to its introduced measures to reduce the gender pay gap, its 50 per cent representation of women on the board, its support of women on primary carer leave and flexible working arrangements and support in senior roles.
CEO Jacob Varghese said the firm is committed to fairness and justice for clients and it is proud to be recognised as "a fair and just place of work, especially for women".
"This is the first time the accreditation has been for a two-year period. We are delighted to have our efforts to date recognised, and we continue to work on ways to address the gender equality and pay gap where it still exists," Mr Varghese said.
McCullough Robertson Lawyers
Chief people officer of McCullough Robertson Lawyers, Louise Ferris, said the firm is incredibly proud to be recognised for the 10th time. Ms Ferris said it is important for the firm to have this process each year to ensure it is always achieving gender parity.
"We frequently try out new initiatives to see if they make a difference, and it is gratifying to see the success of this approach. This is particularly true in relation to gender pay equity where we have introduced a gender-neutral commencement salary," she said.
Ms Ferris said that while the firm recognises the citation as being an outstanding way to show its commitment to gender equality, "there is still a long way to go".
MinterEllison
Multinational professional services firm MinterEllison received the citation for the 11th year. Managing partner Annette Kimmitt said the firm is excited to be recognised.
Ms Kimmitt said the firm is committed to building an organisation with a central focus on diversity, collaboration, innovation and gender equality commitments.
"This is key to everything we do with our clients, our people and in communities we touch – it's about delivering lasting positive impacts," Ms Kimmitt said.
Norton Rose Fulbright Australia enters its ninth year of recognition for gender equality. Managing partner Wayne Spanner said the firm is proud to have this achievement.
"We continue to implement our diversity and inclusion strategies across the firm," Mr Spanner said. "We recently reached our target of 35 per cent female partners by 2020 and now have committed to our global gender diversity target of 40:40:20 for partners and all our leadership roles."
"These are just some of the ways we continue to entrench gender equality in the firm."
PwC Australia
Also hitting a decade holding a citation, PwC Australia said the 2020 achievement has acknowledged the firm has taken "significant steps" to address the gender imbalance in its partnership. The firm hopes to continue to understand the experiences of people and "work towards building a diverse and inclusive workplace".
"We know we serve our clients best when our people are able to bring their full selves to work and where they feel safe," said PwC diversity and inclusion officer Julie McKay.
"Creating this culture is an ongoing journey for any organisation – but one we actively focus on. We acknowledge that today, a number of our clients received the citation and we are proud of the work they have done and the leadership they have shown," she said.
Russell Kennedy Lawyers
Managing director Paul Gleeson said the firm is delighted and honoured to receive the citation for the fourth year. The citation is a reflection of the continued commitment to embrace workplace gender equality and its leadership in being an agent of change.
Mr Gleeson said the firm continues to prioritise the four key areas of flexibility, gender composition, gender pay equity and leader and manager capabilities. It documents the detailed strategy that includes measurable objectives.
"The firm has in place organisation-wide flexible work practices, tailored parental leave policies to support use by women and men, programs to increase women in leadership and initiatives to support women to return to work and robust analysis," he said.
"I would also like to specifically acknowledge and thank the Russell Kennedy Women Network for its leadership and its active role in creating opportunities to empower more women through connection and development.
"This reflects the firm's commitment to action not just words."
Sparke Helmore Lawyers has entered its ninth year. National managing partner Phillip Salem said the EOCGE process is important "because it is a means of ensuring that we remain focused and on track for continual improvement".
"It's wonderful to be able to demonstrate that efforts to improve outcomes for women and men at the firm are continuing to have an impact," Mr Salem said.