How law students can still network in the time of COVID-19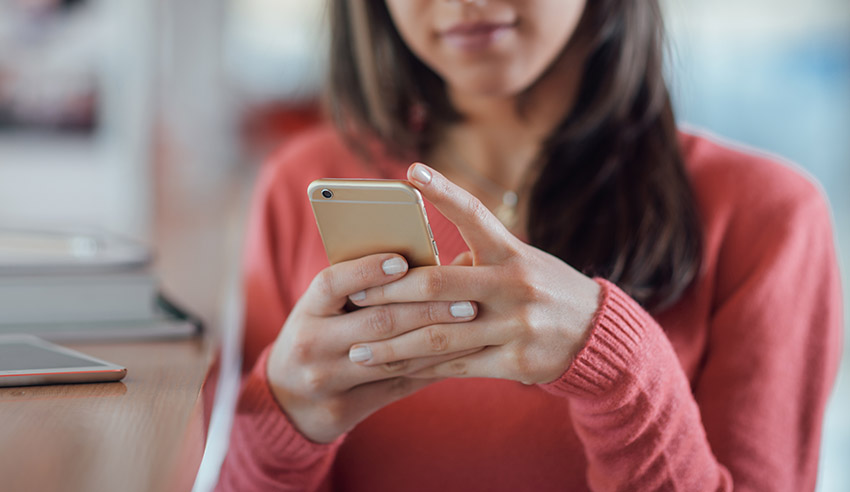 As a young law student or recent graduate, it is important to make time to network with established, legal professionals - but how do you do this when you're stuck inside?
The coronavirus outbreak has triggered a lot of anxiety across the legal profession, not least law students who are trying to break into the world of law. Networking with a major firm and securing positions after graduation could be a lot harder - or it could be an opportunity to broaden the way technology can assist with securing employment.
The American Bar Association (ABA) has offered tips to law students on how to ensure they are still active and communicating to the profession. Although there are differences between teaching courses and practices in the law schools in the United States and the law schools here in Australia, the tips for networking are still highly relevant.
1. Set up virtual meetings
From interviews via videolink, jumping into an online conference or just participating in social virtual-drinks, it is important that law students are utilising the available resources to communicate with the world of law beyond emails and tweets.
ABA contributor and International Lawyers Network's director Lindsay Griffiths said it is most likely events and meetings have been cancelled, but they do not have to be if you switch to a video call: "It's not exactly the same as if you were in the room together, but it allows you to connect in a stronger way than only a phone call."
Virtual meetings and networking aren't unfamiliar to the law world - or even students and educators. Last year, Leo Cussen launched a virtual internship for law students wishing to better understand human rights laws and "alternative career paths".
2. Join online conferences and seminars
The ABA said there were many organisations offering free conferences and webinars for networking opportunities - and it is the same here in Australia. Last week, the Sydney Law Careers Fair moved online to ensure law students and graduates could still ask questions about opportunities to the firms' they were most attracted to.
Ms Griffiths recommended "taking advantage" of these events: "You may 'meet' connections that you wouldn't previously have had access to, and you can also follow up with them after the session to connect on LinkedIn."
3. Focus on your social media networking
All law firms and organisations that are worth their salt will be communicating to staff and clients via social media. Students should already have accounts set up (it was one of the first things drilled into me at university), but if not, it's important to do that as soon as possible - and consider it a business profile.
ABA's Ms Griffith said to make a list of the firms and lawyers' that students would like to get to know better and to connect with them on social media.
"Firms are posting an exceptional amount of information at the moment about the coronavirus/COVID-19, so you'll get a lot of information not only about the particular practice areas that the firm is highlighting for this outbreak, but the way in which the firm addresses a crisis, how they deliver information, the effectiveness of their content, etc."
4. Do some writing of your own
While there are classes operating online, law societies are offering updates and information, there is not a lot in the way of personal and professional blogs on how students and graduates are navigating the changes to the legal profession.
The blog - or even just the regular tweets - is a good way of being active in the profession and heightens the chances of being recognised by law firms.
AN: If you have some tips or some insight into how you are navigating studying and networking in the legal profession in the time of COVID-19, get in touch with Lawyers Weekly at This email address is being protected from spambots. You need JavaScript enabled to view it. or with me directly at This email address is being protected from spambots. You need JavaScript enabled to view it.