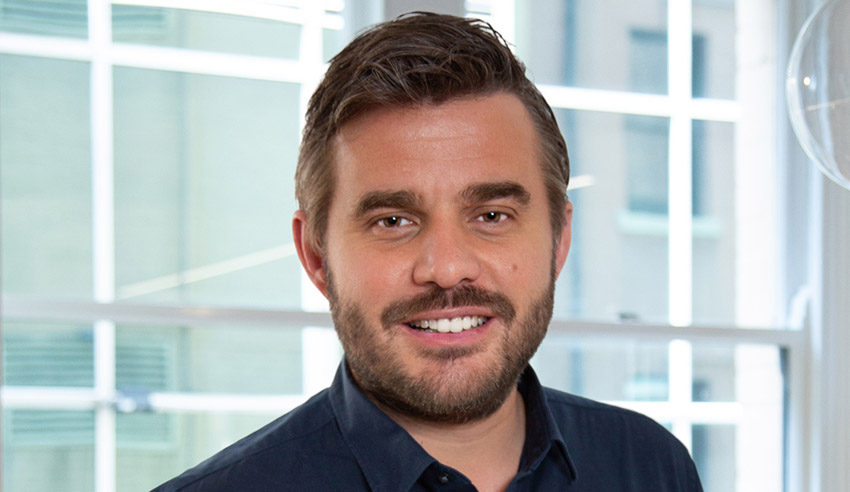 The COVID-19 pandemic is the biggest business disruptor of our lifetime and it will require a radical response, writes Paul Cowling.
As this is written, the COVID-19 pandemic is still unfolding across the globe. As it spreads, so much still remains uncertain. It is likely we're seeing a large-scale, perhaps unprecedented, reshaping of organisations around the world. No industry will remain immune to, or unaffected by, this new virus. We're already witnessing massive shifts and transformations in how we conduct business. The legal profession will be no exception.
Rewind to the future
Now, more than ever, it's hard to discern the future of work. It is in these moments, when the future is murkier than ever, that we can turn to history to help illuminate the possibilities. In 1988, there was a postal strike across the UK. It was because of this strike that many businesses, for the first time, purchased a fax machine. Clearly, a postal strike isn't of the same magnitude as the current crisis, but it does bring some instruction on how businesses adapt to abrupt and disruptive change. Plato coined the proverb, "Necessity is the mother of invention", but perhaps this can be adapted to, "Necessity is the mother of adoption".
For nearly two decades, we've had technologies to enable remote working. But the inertia of going into work has been formidable. As any behavioural psychologist will tell you, getting people to change habits is incredibly difficult. Sometimes it takes monumental occurrences to break habits. Just as the postal strike catalysed the adoption of fax machines by businesses around the UK (and the wider world in turn), COVID-19 could be the spark that ignites the distributed work movement. The full impact of the pandemic (as yet unknown) will likely change the way we work and could very well galvanise the movement towards more flexible, more remote, and more distributed legal work.
Revolutionary change
For a long time, legal departments (and law firms) have talked about evolution, not revolution. Incremental change is always more palatable than "big bang" changes. However, that preference for slow and steady may not be relevant in the dislocating upheaval of the COVID-19 pandemic. The imperative now is to adapt immediately to these conditions thrust upon us by microbes. Large committees, cumbersome steering groups, glacial transitions and staggered milestones are not realistic options for most legal teams in the present environment. Action is required yesterday.
We now need to revisit many of our assumptions about how work happens. The default is no longer always going to be co-location, large offices and the daily commute. The default might no longer be face-to-face meetings. Essentially, the presumption of the past – a centralised and co-located workforce – is cracking under the weight of COVID-19. The default of how we organise legal teams will change and the current pace of progress surrounding the use of technology and process will accelerate.
Rewiring our work
COVID-19 is accentuating and electrifying the latent challenges and demand surrounding flexible work and flexible resourcing. We've known for over a decade that both clients and lawyers (and other professionals) want a more flexible approach to delivery – whether it's part-time work, remote work, shared roles or adaptable retainer models.
How do we at LOD know this demand exists? We've grown to over 13 cities around the world, our workforce has grown to over 1,000 lawyers and consultants and over 40 per cent of them work flexibly. We now work with major global clients across all key sectors and industries. The appetite for alternative legal work is clear – just look at any report on the ALS market in the past five years – but the appetite from the lawyer side is also incredibly strong.
Over the past decade, we've had nearly 20,000 applications by lawyers and consultants around the world to work flexibly, work differently and work better. While this figure is a long way from the total lawyer applications to traditional law firms, it's only been growing over time. We now have, on average, 500 applications a month across the globe. And once they join, they tend to stay, with a global average of at least four separate long-term assignments for our LOD lawyers and consultants.
While we've seen this demand grow over time, we're now seeing a radical catalysis caused by COVID-19. We believe that the prefix of "alternative" legal services will become less and less meaningful as the profession comes to grips with the new norm. As legal teams are forced to reshape how they work, an opportunity is presented to shift towards more sustainable, efficient and productive work practices. Something that we've been striving for since 2007.
Caution: Bumpy road ahead
With all our experience, we understand that immediately putting your entire legal workforce into a remote working situation is plunging into the deep end. You cannot expect a silky smooth transition – you should expect teething issues surrounding IT, team morale, communications, expectation management and much more. As an organisation which has been coordinating a global flexible legal workforce for years, we're well aware of the attendant challenges of remote workers. It would not be fair to think you can continue your work practices and output exactly as you were, just with everyone at home.
Responses to COVID-19 have already begun
We're already working with a number of legal departments from major Australian companies to help address the pandemic turbulence. For one client, we're using automation technologies to help process and respond to force majeure claims. For another client, we're helping them develop a global response plan, a policy document that looks at their corporate approaches to travel, illness and remote working. For others, we are providing highly skilled remote-based lawyers to deal with ever-evolving and complex legal scenarios.
But much more significant than these specific examples, we've been working at the forefront of alternative legal services since 2007. For over a decade we've been looking at legal service delivery and how to do it differently, do it better. Whether it's secondments, flexible retainers, legal operations, automation or our new law challenger law firm LOD Legal, LOD has been pushing legal service delivery towards the cutting edge. Our pursuit of greater efficiency and flexibility provides us with a strong platform in the new normal of COVID-19.
What's the upshot?
The vast majority of legal departments around the world will change. They'll change how and where they work. Now is the time for deliberate action and speed. We like to look at things optimistically and through this crisis, it's quite possible that the legal profession will emerge with better work practices and more sustainable models of delivery.
Paul Cowling is the managing director of LOD in Australia.