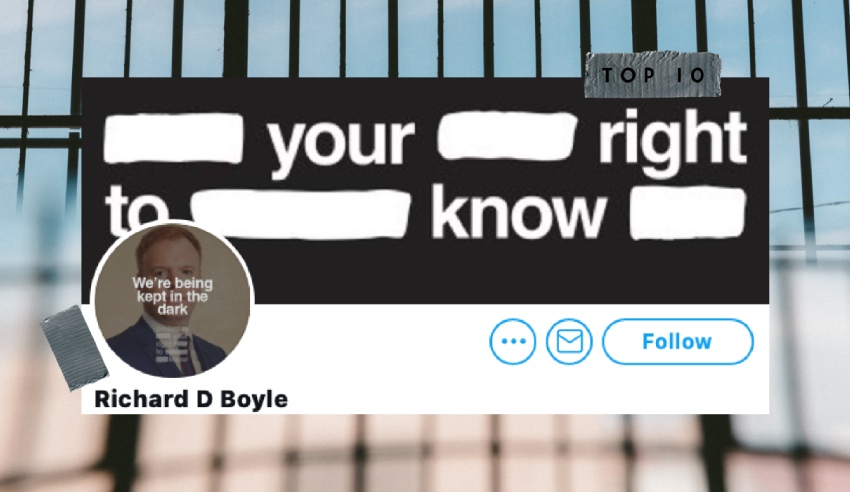 In this fortnightly wrap-up, Protégé has rounded up the top 10 articles that are most relevant to law students, graduates and other young lawyers, including harassment reports, domestic violence system failures and underpayments.
1: 'He said he was going to get me drunk and take advantage': SA legal profession reveals harrowing accounts of sexual harassment and assault
In one of the biggest news stories of the last fortnight, South Australia and Victoria have released reports that detail the extent of sexual harassment and, sometimes, physical assault in their states' legal profession. The results are upsetting and include allegations against sitting magistrates, major law firms and senior barristers. It has prompted fresh calls for a major culture overhaul to prevent more misconduct. 
2: Barrister reprimanded for sexual harassment of young solicitor
Relevantly, a longstanding NSW barrister has been reprimanded and ordered to attend eight hours of counselling after the NSW Civil and Administrative Tribunal found that he had sexually harassed a young solicitor in what he claimed was "attempted chivalry". While the tribunal accepted this conduct was not intended to distress the solicitor, it also found that he was "totally ignorant" of his behaviour. 
3: Self-disqualified judges, overhauled federal appointment process front of mind for judicial impartiality inquiry
In a major update for the judiciary, the Australian Law Reform Commission released a discussion paper into judicial impartiality. It follows news that the Honourable Justice John Walters QC had been exchanging numerous text messages and meeting up with barrister Gillian Anderson despite them being in the same matter. 
4: 'Profoundly wrong and unjust': Prosecution of Richard Boyle highlights need for reform
The Commonwealth Director of Public Prosecutions' decision to proceed with its charges against Australian Taxation Office former employee Richard Boyle has drawn the ire of human rights lawyers who have accused her of permitting an ongoing saga that only goes to show the need to overhaul whistleblower laws. 
5: Class action launched against Commonwealth for Stolen Generation
Northern Territory-based survivors of the Stolen Generation have issued legal proceedings against the Commonwealth, demanding compensation for the forcible removal from their families as children between 1910 to the 1970s. The proceedings will be run by Shine Lawyers following extensive consultation with affected members.
6: LIV welcomes family violence training in major courts
The Chief Justice of the Family Court and Chief Judge of the Federal Circuit Court of Australia, the Honourable Will Alstergren, has announced that the courts' staff would be undertaking further training in response to increased family violence. It follows years of calls for continued professional development and training, most recently in the 2017 Australian parliamentary inquiry into a better family law system. 
7: Police inability to take action will lead to more murders, lawyers warn
Speaking of, the horrific domestic violence murder of Kelly Wilkinson and the numerous failures of the system to prevent further assaults have been front of mind for Queensland legal advocacy groups and lawyers that are calling for a system overhaul. It comes after details emerged Ms Wilkinson had approached police every day for a month to ask for help, yet did not prevent her murder. 
8: Junior lawyer awarded $157k in backpay from small firm
Law firm James McConvill & Associates and its principal James McConvill have been ordered to back pay Joseph Carbone $157,00 and an additional $5,051 in annual leave entitlements after the Federal Circuit Court of Australia found that his lucrative employment contracts and related financial privileges were not being met. 
9: Peter Dutton's defamation proceedings 'cause for real concern'
As part of the ongoing fallout from Parliament House's recent onslaught of sexual harassment and assault allegations, federal Defence Minister Peter Dutton has launched defamation proceedings against a refugee advocate who took aim at "he said, she said" comments made by the minister after Brittany Higgins' allegations. 
10: Emerging generation may be more likely to end up in-house
New findings from a global recruiter have indicated that a substantial number of lawyers from Generation Z see working in-house as a long-term career goal. The increased level of interest may be explained by worsening perceptions of firms.