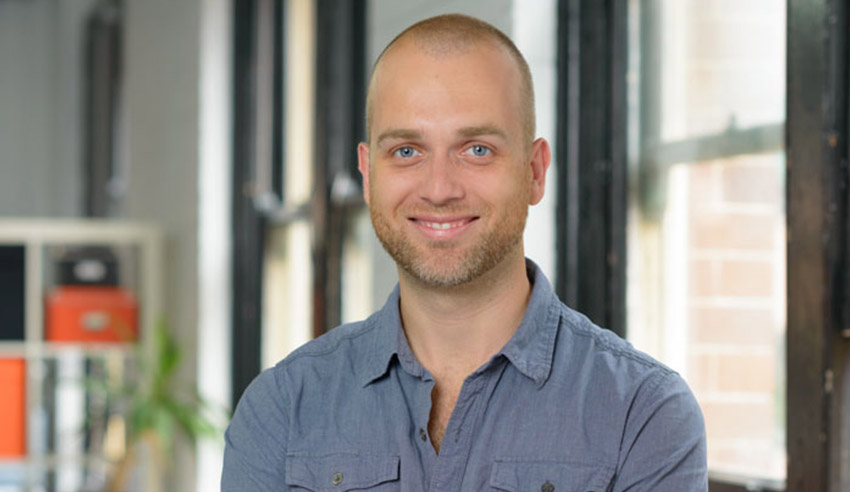 Leading NewLaw firm LegalVision is set to launch in the United Kingdom, following growth in Australia and New Zealand, which has "exceeded expectations".
LegalVision, which operates with a membership model "where all of a business' legal needs are taken care of" (something the firm describes as a first for the legal profession), has announced it is expanding into the UK, with its CEO, Lachlan McKnight (pictured), set to move.
The firm is now growing 40 per cent year-on-year, it said, and has already expanded its membership to the United States by way of a partnership with BizCounsel. Having a presence in the UK is the next logical step for the firm's growth, it noted.
Speaking to Lawyers Weekly, Mr McKnight said that the decision to expand came after its membership model "exceeded our growth expectations in the Australian and New Zealand market".
"The UK market is three times larger than Australia and ripe for transformation, with few tech-driven firms operating in the legal industry. The market is also similar to Australia, both from a regulatory and customer perspective, and the unit economics of the market are attractive," he explained.
"We have already expanded our membership to the US, in partnership with BizCounsel, founded by the former co-founder of LegalZoom. This partnership means our Australian and New Zealand clients can now receive unlimited US legal assistance through our membership."
LegalVision is "constantly reviewing" opportunities for expansion of its membership, Mr McKnight continued, and find new and better ways to and improve accessibility to legal services in underserved markets.
"In a post-pandemic world, clients can expect more professional service providers to deliver through online models that offer cost certainty. At the same time, employees will look for more meaningful work in flexible environments," he argued.
"LegalVision is well-placed to capitalise on both of these shifts in the market."
Looking ahead, he said, the firm plans to "continuously add new markets" to its membership and become "truly global".
This is so, Mr McKnight said, "businesses can seamlessly request legal assistance in any country they operate in, without needing to find a new law firm in each market".
"We are focused on ensuring our client-centric team culture in Australia and New Zealand is replicated in our UK office. To ensure we succeed at this, a team of Australian and UK-qualified lawyers, as well as a few members of the management team, are relocating to lead the expansion on the ground."
On a personal level, Mr McKnight is relishing the chance to move to the UK as part of the firm's next move.
"When LegalVision was founded, we did not plan for such a rapid global expansion, but our membership model has exceeded our expectations, and the timing has never been better," he mused.
"It's an exciting new chapter for the business, and I'm looking forward to starting the UK office's run club!"