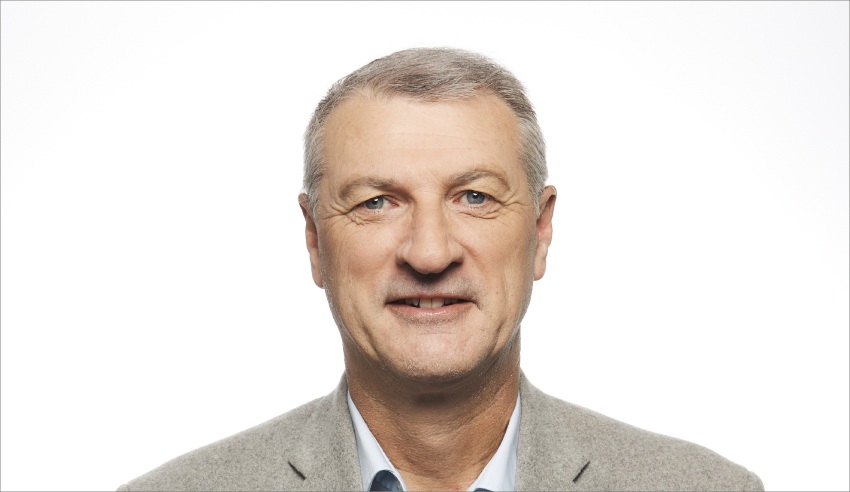 When it comes to verification of identity, mitigating risk and keeping your clients comfortable is everything, writes Ian Hendey.
You know the story — you've added some photos from a recent family gathering to Facebook and within seconds, suggestions of people to tag come up. Nine times out of 10, these suggestions are spot-on. Technology can be intuitive, can't it?
As a tech giant, some of Facebook's features are about as intuitive as it gets but now, they're even erring on the side of caution when it comes to privacy. Its facial recognition feature for tagged photos is no longer an option. In November 2021, Meta (the new name for the Facebook company itself) decommissioned this feature, citing "there are many concerns about the place of facial recognition technology in society … we believe limiting the use of facial recognition to a narrow set of use cases is appropriate".
These use cases include helping people gain access to a locked account and helping people verify their identity in financial products or unlocking a personal device. Meta has stated it will work with industry experts to determine the best ways to do this securely before bringing this feature to market.
The Internal Revenue Service (IRS) in the United States also abolished facial recognition technology recently, phasing out third-party service ID.me to verify online accounts amid privacy and security concerns.
Closer to home, a "search engine for faces" start-up Clearview was found by the Office of the Australian Information Commissioner (OAIC) and the UK's Information Commissioner's Office to be in breach of the Privacy Act 1988 due to its unsolicited access to Australians' sensitive information, including personal details and photos from their social media accounts.
Cases such as these leave the general public feeling sceptical about these sorts of technology, which ends up being counterproductive to achieving fast outcomes in this digital age of convenience – especially when it comes to large-scale transactions.
So, this begs the question – in this digital world, how do you strike a balance between valuing your clients' right to privacy while ensuring your due diligence is bulletproof? How do you make sure the documents you're handing over that lock clients in for decades of debt are going to the right person? How can you reassure your clients that their sensitive information is only being used for the right purposes?
Facial recognition v facial verification
Simply put, facial recognition matches a face against a database. That's how Facebook could guess who was in your photos – the face was matched against the billions of photos on Facebook and put the pieces together based on who was in your friends list.
Facial verification, on the other hand, matches an official identity document against a person's face in real-time. This greatly decreases the risk of fraud or forgery. Meeting a client in person to have loan documents signed is, in many cases, no longer practical. Sending these high-value documents via post is fraught with risk, including getting misplaced, taking too long, or being tampered with. Having the identity of your client isn't foolproof either. Manual verification of identity methods such as an over-the-counter appointment at a post office, a bank or a JP witness can be subject to human error. How do they know your client isn't a twin who's gone rogue and signing their sibling's life away to a million-dollar mortgage? We can't expect humans to get it right 100 per cent of the time, so that's why facial verification is so handy and facial recognition is a high-risk way of verifying identity.
We'd be hard-pressed to find a broker, solicitor or conveyancer who hasn't had a client resist a verification of identity (VOI) due to privacy concerns. This most commonly relates to the storage of data and what the data will be used for in future. They may be concerned about the number of people handling their data in between signing and settlement.
If you don't conduct one, you leave yourself open to significant risk. You can't truly prove who signed the documents – putting your reputation and finances at stake.
What's the solution?
Privacy will always be of concern to your clients. It's your job to reassure them that their data is safe, while ensuring you've mitigated as much risk as possible in a transaction. Technology in which your client can simultaneously sign their important documents and have their identity digitally verified is the most foolproof way to achieve the best data security without compromising the legitimacy of a transaction. You'll not just have the reassurance of security – you'll also save time and mitigate the risk of error so commonly associated with signing hard copy documents.
What about your client's privacy?
This brings us back to one of the major concerns about digital verification. Your client still may ask questions about their privacy and how their data is handled. It's hard to blame them, especially given recent cases and apprehension from major worldwide organisations. Records within digital verification of identity and verification of signer solutions are encrypted and stored digitally, so only you and authorised people in your business can access them to complete the settlement.
The moral of the story
When it comes to VOI, mitigating risk and keeping your clients comfortable is everything. Verify your signer and your client at the same time, every time, to ensure your transaction is safe in every sense of the word.
Ian Hendey is the chief executive of The Law Store.