Maurice Blackburn welcomes High Court decision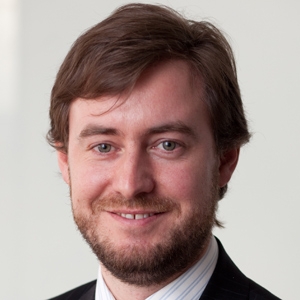 A senior associate at Maurice Blackburn has said he is pleased with the High Court's decision to hear a class action by customers of the ANZ Bank which alleges the financial institution charged millions of dollars in excessive fees.
Paul Gillett (pictured) told Lawyers Weekly that the High Court judges agreeing to take the case is an important victory for 38,000 account holders involved in the class action.
"We're pleased it will go to the High Court, obviously it will allow this critical issue to be determined much more quickly," said Gillett, who predicted the High Court hearing will most likely take place in August but the official date is yet to be confirmed.
"It will allow this appeal to bypass the Full Federal Court and ensure the appeal gets straight to where it ultimately needs to be heard - in the High Court of Australia. This decision will save time, money and resources for the courts and the parties involved, allowing everyone's energies to be better spent."
The case - funded by litigation funder IMF Australia - is part of Australia's biggest ever class action, which disputes the legality of more than $220 million worth of fees charged to around 170,000 customers from eight banks.
The class action alleges ANZ charged excessive fees for overdrafts, overdrawn accounts, dishonour fees and over-the-limit credit card accounts. Maurice Blackburn is arguing that those fees far exceed the cost to the bank and that banks should only charge customers for their reasonable costs incurred.
"I think it's a very important case because of the legal principles that are being considered and their impact on banking across Australia," added Gillett.
"It's also an important opportunity for families to stand up and say they're not happy with paying these excessive fees anymore."
It is estimated that the total value of the ANZ class action is $50 million. The current action relates only to ANZ but Maurice Blackburn has launched similar actions against other banks.

Registrations to join the bank fees class actions are still open through Financial Redress at www.financialredress.com.au.