Corporate bribery and fraud going unpunished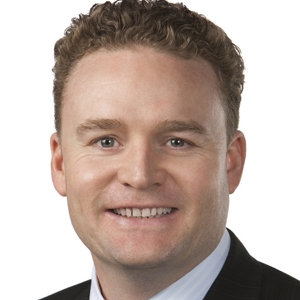 A growing number of Australia's senior executives believe companies are not penalising individuals who breach bribery and fraud laws to retain or win new business, new research has shown.
Of the 50 Australian executives interviewed by Ernst & Young (EY) for its Annual Global Fraud survey, 44 per cent said that, despite adequate anti-corruption laws being in place, people were not being disciplined for violating them.
"With regard to corruption and bribery, Australia certainly has good policies and good control frameworks in place, what's lacking is prosecutions," Paul Fontanot (pictured), Ernst & Young's Fraud Investigation & Disputes Services Leader, told Lawyers Weekly.
"What is amazing is that there hasn't been one prosecution in Australia under the legislative framework for fraud and corruption. Yes, there have been admissions of guilt, but nothing has been tried and tested in the courts.
"To me, it is surprising … if we want to build a culture where this type of behaviour isn't tolerated it must start at the top, so my question is: why aren't people being prosecuted?"
Fontanot listed a disparity in the priority of the investigation function and that of the prosecution function as one of the main reasons for the lack of prosecutions.
"They are two separate entities of government, so something might well be investigated but the entity prosecuting it might not have the same priority level," he said.
Cashing in
The EY survey of more than 1700 executives worldwide found that an alarming 15 per cent said they were prepared to make cash payments to win business, up from nine per cent in the previous study.
The survey of CFOs, heads of legal, compliance and internal audit found that, for an increasing number of executives, it was the pressure to meet revenue growth targets that was undermining their commitment to comply with policies and the law.
The unscrupulous behaviour executives would not rule out included misstating financial statements, or providing personal gifts or cash to secure business.
Financial statement fraud remains a danger, with five per cent of the respondents saying they are willing to misstate financial performance, up three per cent.
Out of the 50 Australian executives surveyed, 12 per cent were general counsels for legal and compliance, 36 per cent were finance and 43 per cent were internal audit and risk. Sixty per cent of the Australian companies surveyed had revenues greater than $1 billion.
Fontanot said executives are been driven by market uncertainties and declining economic growth forecasts, with many companies struggling to maintain margins.
"There's a need to make sure you win the work and that you stay ahead of your profit forecast," he said. "There seems to be an absolute need to get work in the door in this tough economic time."
The report found that 47 per cent of the 400 chief financial officers surveyed felt they could justify potentially unethical practices to help business survive during an economic downturn.
"CFOs need to maintain high ethical standards because of the key role they play in preventing fraud, bribery and corruption. To do this, they need to ensure that they themselves are trained, that they increase their awareness of the risks while clearly demonstrating support for anti-corruption initiatives," said Fontanot.
The survey also showed that 30 per cent of Australian respondents supported a scheme to establish financial incentives for whistleblowers - a method successfully adopted in the US in 2010 under the Dodd-Frank Act.