Equality bill to benefit both sexes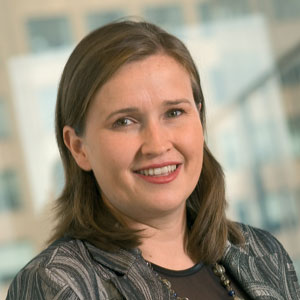 A new law aimed at promoting gender equality in the workplace will encourage law firms to offer flexible working arrangements to both male and female staff, an employee relations expert has said.
The Equal Opportunity for Women in the Workplace Amendment Bill 2012 was passed through the House of Representatives on Tuesday (18 June). It will require employers with more than 100 staff to report annually to shareholders, employees and unions on gender equality indicators from 31 March 2013.
Kate Jenkins, who heads Freehills' national equal opportunity and diversity practice, told Lawyers Weekly that the bill could transform law firm policies on flexible working arrangements for both genders, not just for women.
"There will just be more of a focus on getting results in terms of gender equity, so firms will probably look at offering flexibility to both genders," she said.
While pay is one of the bill's 'gender equality indicators' that employers will be required to report on, Jenkins said remuneration policies of law firms are unlikely to change.
"The bill doesn't mean senior associates in the same practice group and at the same level of experience will be paid the same," she said. "It just means firms need to ensure there isn't a substantial gender difference in pay results."
Other equality indicators include: gender composition of the workforce; availability and utility of employment terms; conditions and practices relating to flexible working arrangements; and consultation with employees on issues concerning gender equality in the workplace.
All talk no action
Helen Conway, director of the Equal Opportunity for Women in the Workplace Agency (EOWA) agreed that the bill will encourage organisations to allow both male and female employees to work flexibly. But she admitted that women, who generally have greater family and caring commitments than men, are more likely to benefit.
"We need to lift the participation rate of women in the workforce by removing existing disincentives," she said.
She accused organisations of "paying lip service to gender equality" without implementing policies to address the issue.
The legislation will see EOWA renamed the Workplace Gender Equality Agency, reflecting the shift in focus from equal opportunity for women to equality between the genders.
According to EOWA's latest gender pay gap figures, released in May, Australian women earn $250.50, or 17.4 per cent, less than men. The professional, scientific and technical services category, which will be affected by this law, has a 27.1 per cent gender pay gap, well above the national average.