Sydney outfit drafts new telco code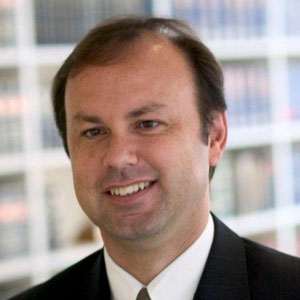 A new code drafted by Sydney law firm Truman Hoyle represents a major advance in the self-regulation of the telecommunications industry.
The Telecommunications Consumer Protection Code was approved by the Australian Communications and Media Authority (ACMA) on 11 July and will come into force on 1 September. The code will govern advertising, account management and complaint handling in the telecommunications sector.
Communications specialist at Truman Hoyle, Shane Barber (pictured), along with partners Hamish Fraser, Kathryn Edghill and Graham Maher, spent around 18 months providing drafting and associated legal and regulatory services for the new code.
Barber told Lawyers Weekly that the firm was engaged by the telecommunications industry body Communications Alliance. The body brought together stakeholders representing consumers, the industry, ACMA, the Australian Competition and Consumer Commission and government departments to form working groups and steering committees.
Negotiating a code deemed satisfactory by ACMA and the other interested parties, particularly the telcos, was challenging, revealed Barber. But the threat that ACMA might not register an industry code "was a real concern" and provided impetus for the parties to come to an agreement, he added.
The "extensive" code went through around nine iterations, Barber continued. The Truman Hoyle team navigated a raft of requirements under the new Competition and Consumer Act, in addition to existing regulations under the Telecommunications Act.
"All of these regulatory requirements had to be taken into account in preparing each of the chapters of the code," he said.
Lawyers advising the telcos and in-house counsel must now ensure the provisions of the 102-page code are followed, said Barber.
"While some provisions will commence immediately, others have longer lead times as they will require a real refocus within telcos."
The code bans the word 'cap' in advertising and states standard charging information must be provided, along with a concise summary of what consumers are signing up for. It also requires service providers to alert customers as they cross usage thresholds to reduce the incidence of 'bill shock'.
A new industry watchdog called Communications Compliance has been created to monitor compliance but it cannot issue fines or penalties. The watchdog will not replace ACMA or the Telecommunications Industry Ombudsman.