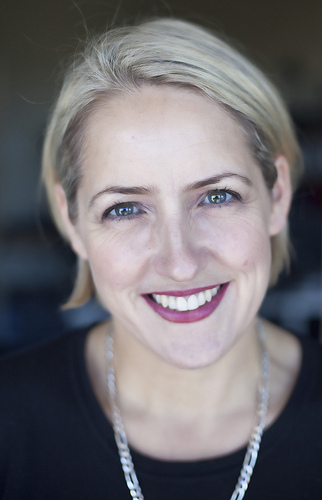 One of the world's foremost social media gurus has warned law firms that any dithering over introducing social media strategies will see them overshadowed by tech-smart lawyers.
Laurel Papworth (pictured), the managing director of The Community Crew, spoke at the annual Law Tech Summit in Noosa last night (6 September).
Papworth, who has been named by Forbes Magazine as one of the top-50 social media influencers globally in 2012, said that law firms need to develop social media policies, otherwise their own "savvy" lawyers would exploit social media for their own benefit rather than that of their respective firm.
"There is a coming war between the corporate and the personal brand," she said.
Papworth warned firms that the relationships between clients and their respective lawyers are more personal than client-firm relationships, and clients were already "cementing" themselves via social networking to individual lawyers rather than the firm.
Social skills
While encouraging law firms to develop social media policies, Papworth also said firms need to be judicious with their use of social media and use different forums to target different audiences.
She sad law firms should not use Facebook to simply broadcast every area of law to all their clients, and that they should treat different social media platforms differently.
Papworth's warning of caution to law firms about social media use is vastly different to another social media guru, Pete Williams.
Williams, the CEO of Deloitte's Centre for the Edge, has encouraged law firms to use all types of social media with great alacrity. He believes that law firms who use social media will attract the best graduate talent and save millions in recruitment fees, while those without a dedicated social media strategy will be seen to lack innovation and have the potential to lose clients as a result.
"I have spoken to a dozen law firms over the last few years and there is an interest but not really a commitment or appetite to do stuff with it [social media], said Williams when speaking with Lawyers Weekly in June.
"I don't get why they are not pumping stuff out. Most law firms write newsletters and send out emails and those sorts of things but, as a whole, most are not blogging, we don't see a lot of Twitter action with them and they are not using a lot of enterprise on the social side.
"They seem to be more focussed on document management than true collaboration."
The LawTech Summit continues today, with speakers including Andrew Pritchett, the CIO at Griffith Hack, and Phil Scorgie, a Business Transformation Consultant with Norton Rose.
At the Award's last night, Corrs Chambers Westgarth took out the award for innovation in legal IT. Sparke Helmore won the IT team of the year award for large law firms, while Thynne & McCartney won the IT team award for small to medium firms.
Baker & McKenzie and the Office of the Director of Public Prosecutions in WA also won awards.