Lawyer: Working in Mongolia not worth risk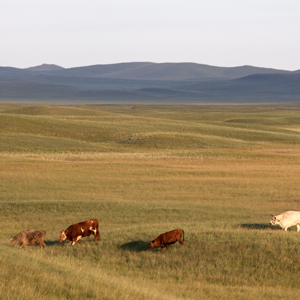 A lawyer who rejected a possible job with Rio Tinto in Mongolia has expressed sympathy for the plight of Sarah Armstrong.
The lawyer, who has extensive in-house experience, approached Lawyers Weekly under the condition of anonymity after Lawyers Weekly posted a story on the detention of Sarah Armstrong by Mongolian authorities last week.
Armstrong, the chief legal counsel with Rio Tinto subsidiary SouthGobi Resources, is being detained in Mongolia after she was not allowed to catch a flight from Mongolia's capital, Ulaanbaatar, to Hong Kong.
Armstrong has not been arrested and there is speculation her detention is related to bribery allegations against local officials.
"It didn't take me long to say no to the position because I regarded it as  too high a risk proposition and I am really saddened that I am right about what is happening [to Armstong]," said the lawyer, who has major projects and infrastructure experience.
In the second half of last year, the lawyer was approached by the well-known legal recruiters Taylor Root with regard to a position in Monogolia's capital, Ulaanbaatar.
The position with Rio Tinto subsidiary Oyu Tolgoi LLC offered incentives that included the full cost of housing, school fees, medical expenses, health insurance, cold weather allowance, car allowance, travel and a 35 per cent loading for living in Mongolia.
"I was told the location of the site office was so remote that you could not even locate it on Google Maps," said the lawyer. "Whatever salary they were offering me for the role would not be adequate to compensate me for the potential risks involved."
Rio Tinto is currently acting on the joint venture Mongolian Oyu Tolgoi project, the world's largest undeveloped copper and gold mine.
In November last year Rio's law firm of choice, Allens, opened an office in Mongolia. Minter Ellison followed suit in February this year.
In the past 12 months Mongolia has become an increasingly important destination for Australian law firms and energy and resources companies globally.