Big payday for lawyers after NAB settlement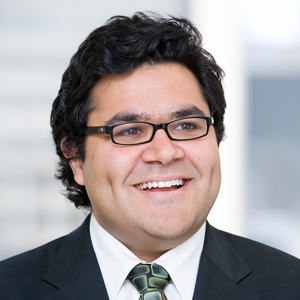 Maurice Blackburn will pocket $12.5 million out of a $115million settlement payout by the National Australia Bank (NAB) to investors who lost money during the GFC after purchasing toxic financial products.
Jacob Varghese (pictured), principal lawyer for the plaintiffs, told Lawyers Weekly that Friday's (9 November) settlement underlines the obligation of financial institutions and other listed companies to disclose information to shareholders that may impact share price.
"[NAB] is the biggest company to make a settlement of this size ... and this sends a signal that class actions are playing an important role in making sure the stock market stays open and transparent," he said.
The two-year case was settled for $85m, plus $30m in interest and costs. Varghese said that Maurice Blackburn's share will run to $12.5million, but he pointed out this is significantly less than the $20 million NAB claimed it would pay in legal fees before a trial.
The action was brought by around 15,000 investors who bought NAB shares between 1 January and 24 July 2008 and, subsequently, lost money on the bank's $1.2 billion toxic collateralised debt obligations (CDOs). The investors alleged that NAB did not properly disclose the level of its exposure to toxic mortgage assets in the US.
Varghese explained that NAB's announcement in May 2008 that it had provisioned $181 to cover investment losses was "conservative" because, two months later, the provision rose to $1.1 billion, or 90 per cent of the value of the CDOs. This caused NAB's share price to plunge by nearly six dollars per share.
Around 14,500 investors came forward after the Supreme Court of Victoria directed NAB in September to write to 230,000 shareholders informing them of the opportunity to join the class action, said Varghese, who added that the payout is "a good and fair settlement for shareholders".
The settlement comes less than a month before the case was due to go to trial in the Victorian Supreme Court.