Asia-Pacific growth boosts K&L's flat financials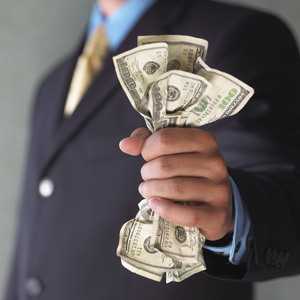 K&L Gates has posted a 25 per cent increase in revenue in the Asia-Pacific region for the year ending 31 December 2012, the day before the merger with Middletons became official.
The global firm's financial scorecard for 2012 revealed overall revenues were flat at $US1.06 billion. But the Asia-Pacific region performed strongly, with revenue up around $US8 million, despite a decrease in headcount of three per cent.
Headcount in the region will be noticeably higher in the next financial report, with the Middletons tie-up taking effect on 1 January 2013. The merger added 70 partners and 300 lawyers to K&L Gates' tally. The firm also officially opened its Seoul office at the start of 2013.
K&L Gates' Europe and Middle East operations also reported growth for 2012, with revenue rising by around 17 per cent and headcount up by an average 13.4 per cent across the region. The firm launched its first office in Italy in February 2012, following a merger with Milan firm Marini Salsi Picciau Studio Legale.
In the Americas, however, revenue dropped by 2.5 per cent and headcount declined by an average of seven per cent. Overall, firm-wide headcount decreased by 3.8 per cent.
Income per fully participating equity partner increased by around $US9.6 million across the firm, in line with a headcount reduction of 17. Overall, these partners took a 21 per cent slice of the firm's total revenue.
K&L Gates singled out its intellectual property practice for productivity growth of almost 10 per cent.
The firm also revealed that 467 of its 500 largest clients used lawyers from two or more of its offices in 2012. This result reflects a more than decade-long trend of increasing levels of inter-office work, the report stated. The 100 largest clients, who generated 34.4 per cent of revenue, engaged, on average, more than 10 offices in 2012.
The changes in revenue include the effect of movements in average foreign currency exchange rates relative to the US dollar.
K&L Gates employs more than 2000 legal professionals across 47 offices globally.