Slaters gets good deal in takeover trifecta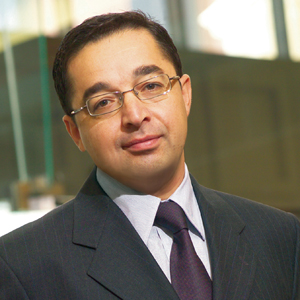 The managing director of Slater & Gordon has said the firm bagged a bargain in its planned acquisition of three UK firms for $35.5 million.
Slaters' shares returned to market today (8 May) after trade was halted ahead of a capital raising by the firm.
The firm raised $58.9 million from institutional investors to fund the acquisition of three UK practices: Simpson Millar, Goodmans Law and the PI arm of Taylor Vinters. An additional $5 million will be raised in a non-underwritten share purchase plan.
Slaters' managing director Andrew Grech (pictured) told Lawyers Weekly that the firm paid "a small premium" for its UK acquisitions, including the $80 million purchase of Russell Jones & Walker in January last year, the firm's first move into the UK market.
Grech said the strong Australian dollar meant that firms were cheaper to acquire. He added the liberalisation of the legal market in the UK since the introduction of the Legal Services Act has created opportunities for the firm to consolidate small, successful practices under the Slaters banner.
"The changes occurring in the UK are very disruptive and ... we can look beyond the disruption and see the opportunity to use it as a launching pad to consolidate the legal services market," he said.
Simpson Millar, which has offices in 10 locations including Leeds, London and Manchester, focuses on work for trade unions; Goodmans Law in Liverpool has a 50-strong medical negligence and PI practice, and Taylor Vinters' PI arm in Cambridge specialises in major and catastrophic injuries.
Slaters chose the firms based on various factors, including geographic spread, said Grech. "Consumers value local knowledge and dealing with people embedded in their local communities."
The acquisitions are expected to complete between August and December this year for a combined value of $35.5 million. The leftover capital from this week's raising will, according to Grech, give Slaters "the financial flexibility to pursue further growth opportunities in the UK".
Grech added that he is confident Slaters' growth ambitions will be realised, and demand for the firm's services will rise as the UK becomes increasingly litigious.
The Australian arm will also benefit from the growth activity in the UK, he continued, with the exchange of knowledge across offices. He clarified that managerial acumen would be shared, not legal expertise, given that consumer claims are generally tied to domestic laws.