Majority of lawyers have happy balance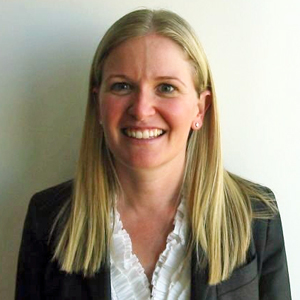 A new survey has found that more than half of lawyers are satisfied in their job, with many citing work-life balance as the secret to their happiness.
More than 1000 legal professionals were interviewed for Robert Walters' Employee Insights Survey, which found that 56 per cent rate themselves 'happy to very happy' with their job satisfaction. A further 32 per cent said they are mostly satisfied with their employment, and just 12 per cent reported being unhappy in their current role.
Samantha Campbell (pictured), manager of Robert Walters' legal division in Brisbane, told Lawyers Weekly that it is encouraging to see positive attitudes among legal professionals given the challenges faced by many practices in the current economic climate.
"In light of challenging economic times and many law firm mergers and restructures, it's understandable for individuals to not be completely satisfied at work all the time," she said.
She added, however, that lawyers who have in-demand skills will always be rewarded and retained.
Flexible work arrangements are one way firms are hanging on to their best staff, according to Campbell, with 44 per cent of lawyers surveyed citing work-life balance as the aspect of their job that brings them the most happiness.
Even so, Campbell said work-life balance remains elusive to many lawyers. "There is still much to be done [by firms]."
Divided opinions
Earlier this month, a Lawyers Weekly poll found the legal profession is split between those who love their work and those who want to leave the law.
A total of 1000 lawyers responded to the question: The main reason I am still a lawyer is because? Most said they either love what they do and who they work with (31%) or want to leave and are waiting for the right time to move (30%).
Lisa Gazis, managing director of Mahlab Recruitment, said at the time that, for many lawyers, being offered stimulating and interesting legal work outweighs the downsides of working in a stressful environment.
Campbell agreed, claiming dissatisfaction arises not from the type of work lawyers do but the pressures associated with it, which can be applied by senior management or clients.
"The highly competitive work environment ... along with the onerous billable-hour requirements and intense deadlines are what tend to drive legal professionals to question the validity of their career choice from time to time," she said. 
Campbell added that the findings of the Robert Walters survey could point to growing momentum among firms to tackle lawyer burnout.
"Firms are taking significant steps to try and manage [burn out] as much as possible, with a greater focus on social activities, flexible work arrangements, employee wellness programs and many trying to move away from the billable-hours models which lead to the pressurised nature of the environment."