As mergers take flight so do lawyers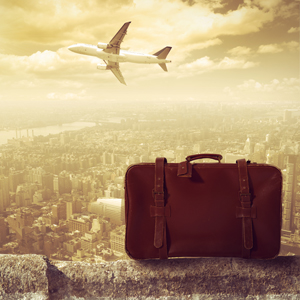 Flights were the biggest single source of carbon emissions for recently-merged firm Herbert Smith Freehills in the last 12 months, a report released this week has shown.
The latest report from the UK Legal Sector Alliance (LSA) showed that the 57 law firms that measured their carbon emissions reduced them by the equivalent of 29,000 tonnes of CO2 over 12 months.
This equates to a drop in carbon emissions of 1.87 per cent, according to the report, which was released on Wednesday (12 June).
However, the recent merger between Australia-based Freehills and UK-based Herbert Smith had a negative effect on HSF's environmental impact in its London HQ, with the firm increasing its total CO2 emissions by 10.71 per cent and 48 per cent of its emissions coming from flights – compared to just 47 per cent coming from purchased electricity.
The firm acknowledged the impact of the merger in its comment on the report and said it was "working to minimise these impacts through video-conferencing and online meeting facilities".
Other firms with Australian offices that reported their carbon emissions in the British report included Allen & Overy, Ashurst, Baker & McKenzie, DLA Piper and Norton Rose Fulbright.
Norton Rose Fulbright, which also recently went through a merger, managed to reduce its CO2 emissions by just over 5 per cent, and only 38 per cent of its emissions were from flights. However, its emissions-per-employee were actually higher than HSF, at 6.55 carbon tonnes compared to HSF's 6.15.
Bakers' emissions-per-employee were 7.52 carbon tonnes, compared to 4.62 for DLA Piper; Bakers increased its CO2 emissions by 1.34 per cent, compared to a 5.26 per cent reduction for DLA.
A&O and Ashurst both managed to reduce their emissions by an impressive amount over the 12-month reporting period – making reductions of 26.91 per cent and 18.97 per cent respectively.
A&O is one of the 20 members of the UK LSA Executive, alongside DLA Piper and Herbert Smith Freehills; executive member firms have dropped their emissions by an average of 18.25 per cent over the past three years.
The average carbon emitted per employee in the 57 firms decreased by the equivalent of 3.63 tonnes of CO2 per member of staff.
Clients and climate change
The UK LSA, which was formed in 2008, is a movement of law firms committed to working together to take action on climate change. More than 250 firms have already signed up to it and pledged to reduce their carbon footprint and adopt environmentally sustainable practices.
A total of 69 law firms also reported on their performance in other key areas impacting on climate change performance, including the impact of operations; indirect impact; climate change awareness; advising clients; best practice and engaging the public; progress and accountability, and emissions reduction targets.
At 95 per cent of firms, responsibility for environmental impact rested with a senior representative, while over half (56%) of the firms said they had proactively communicated with clients on environment and climate change issues.
The report also found that 49 per cent of firms have set a waste reduction target, while 39 per cent have set a reduction target in the area of travel.
LSA chairman Sir Nigel Knowles, the global chief executive chairman of DLA Piper, said: "Over the last twelve months we have seen membership increase to 258 firms ... Despite the challenging economic conditions, law firms are taking their commitment to combating climate change more seriously than ever before."
The Australian Legal Alliance was launched by Malcolm Turnbull in 2011 and also presents reports on the environmental consumption of law firms in Australia.
It currently has around 40 members.