Harmer appeal thrown out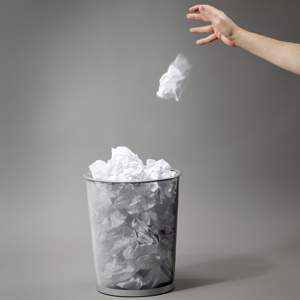 The full Federal Court has dismissed an appeal brought by the head of Harmers Workplace Lawyers claiming a recent judgment had suggested the firm engaged in professional misconduct.
Michael Harmer was told by the Court to take responsibility for decisions made in the course of a sexual harassment case that left his client liable for legal costs running into the hundreds of thousands of dollars.
Chief Justice James Allsop was among the judges who, in the decision handed down last week (20 June), stated that Harmer "must live with the consequences of those forensic decisions".
In April, Harmers was criticised by Federal Court judge Robert Buchanan for the legal costs incurred by Rebecca Richardson, who had launched a sexual harassment suit against her former employer, software company Oracle.
Despite winning her case, Richardson was ordered to pay the bulk of her own legal costs, which, on 21 December 2011, had reached $224,475.80 [excl GST]. She was also found liable for a high proportion of Oracle's legal bill.
"At this point, whatever the merits of Ms Richardson's claims, the proceedings would have been conducted solely for the financial benefit of her lawyers," stated Buchanan.
But the full Federal Court argued that Buchanan's statement was not suggesting that Harmers conducted the litigation on Richardson's behalf solely for its own benefit.
A spokesperson for Harmers told Lawyers Weekly that, while the firm is disappointed that it was not given leave to appeal, the finding "helps clarify that the trial judge (Buchanan) was not in any way being critical of Harmers".
The firm provided no further comment given that it will appeal the costs decision on behalf of Richardson.
Harmer, who has also represented former political staffer James Ashby, was scolded by Justice Steven Rares in December for including "scandalous and irrelevant" allegations in his sexual harassment suit against former parliamentary speaker Peter Slipper.
Harmer has also requested leave to appeal the adverse findings made against him personally in the Slipper judgment.