Brisbane boutique to take on top tiers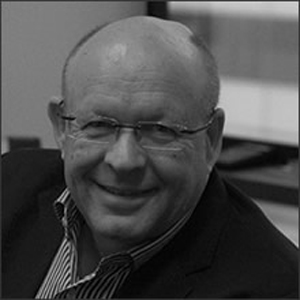 A new boutique law firm has "hit the ground running" in Brisbane to challenge top-tier firms for work in the energy & resources and construction & infrastructure areas.
Blackston Lawyers started operating on 1 July; the boutique practice currently has two partners: Gerard Batt (pictured right) and Victor Borzillo (pictured below).
"The current market is tough," admitted Borzillo, "[But] we're in a very interesting space in that we're getting the high-end and top-tier work and, because of our boutique structure, we can offer really competitive prices and we're getting a lot of work because of that."
Batt added that he has received positive feedback about the firm's boutique structure from clients, including in-house counsel at large mining companies: "One of the things they like about what we do is we don't delegate the work right down the line and the partners, because we are smaller and boutique, are able to offer that closer management of the legal work."
The firm, which is already acting for national and international clients, is made up of a senior associate, two associates, two solicitors, two paralegals and a practice manager, as well as Borzillo and Batt, and the duo plans to grow the firm substantially over the next couple of years, including taking on more partners.
"What we want to do is stay true to our roots in relation to our practice areas," said Batt. "We want to grow our two core areas of energy & resources and construction & infrastructure ... we expect almost a doubling of our practice size in the next 12 to 24 months.
"Opportunities are arising already in relation to some of the southern states and there's also an opportunity that's arisen internationally, but we're just taking that very slowly at the moment because we want to concentrate on our Brisbane office."
Business backgrounds
Batt most recently practised at his own law firm, Gerard Batt Lawyers, while Borzillo, who started out his career as a commercial litigator, most recently worked in an in-house projects legal role.
"Having that [business] knowledge gives you a different level of understanding of what you do and that understanding we find is really appreciated ... and that's where we get the advantage," said Borzillo.
He added that other staff in the firm have diverse backgrounds in areas including environmental management, IT, property development and construction.
Batt previously worked as a surveyor in the mining and construction industries before coming to the law in 1994: "[That] gives me not only a historical perspective but a lot of contacts within the industry; people I dealt with 20 years ago are now in management positions and able to refer the work back to us."
Batt added that the nature of his work, with large mining companies that plan their infrastructure spend several years in advance, means "we don't sort of ride an up-and-down mining boom; it's really about business development of mines".
The current economic climate is a concern for Blackston, as it is for all law firms, but the firm partners are confident about the future.
"For the type of work and quality of work that we do we are extremely competitive in the market," said Borzillo.