Firms still egocentric, not client centred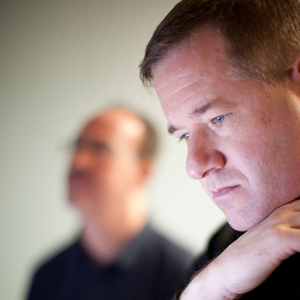 A legal futurist delivering the keynote address at a major legal conference this week has hit out at law firm claims they are "client-centric".
Canadian futurist, author and advisor, Mitch Kowalski (pictured), spoke to Lawyers Weekly ahead of his keynote address at the Lawtech Summit and Awards in Noosa to be held this Thursday and Friday (12 and 13 September).
He said that the oft-repeated mantra from law firms that strategic and pricing decisions are based on what clients tell them is divorced from reality.
"Your question assumes that law firms are asking for client feedback and acting on that feedback; unfortunately, I see very little of either," said Kowalski when asked by Lawyers Weekly if client feedback rather feedback from pundits such as himself was more relevant to a legal audience.
"On the law firm side, every firm will tell you that they completely understand their clients' business needs and they are 'client-centric', he said.
"Clients, however, say the opposite is true," added Kowalski, who said he tries to "bridge the gap".
Kowalski will be addressing the Conference on the topic of The future of law firms and what it means for legal IT professionals.
Kowalski's criticisms of law firms adds to a growing chorus of international and domestic technology and knowledge management experts that have been lining up to criticise the profession over its perceived lack of innovation recently.
Kowalski echoed the sentiments of UK-based technology expert Ben Wightwick, who told Lawyers Weekly last month that law firms are not in the same league as the big four accountancy firms when it comes to technology adoption.
"Compared to major accounting firms, large law firms are behind," said Kowalski, stating that sole practitioners and small firms are still at rudimentary stages of technology adoption.
Timesheet timewarp
An area where Kowalski believes entrenched attitudes are acting as a mechanism to hold innovation back in the legal profession is around the partnership model and hourly billing.
"Alternative fee arrangements in many cases better connect value with outcome," he said. "Billing by the hour rewards the wrong behaviour and inhibits innovation that would save time on a file.
"Too often, lawyers believe that the number of hours spent on a file directly equates to value received by the client; that is false."
Kowalski did provide the caveat that time billing may be right for some files, but he advocated a move away from a traditional lock-step partnership model to a more corporate system of remuneration.
"For many law firms, a corporate model provides huge competitive advantage over the partnership model," he said.
"Often, partners are only loyal to themselves; we see this with large salary demands and with lawyers changing firms as often as they change their suits.
"Critical, long-term strategic planning and long-term investment is often difficult and sometimes impossible in a partnership model."
Kowalski has provided risk management advice to a number of Canadian and American law firms and also counts numerous in-house departments as clients.
Legal technology and knowledge management professionals from a range of firms, including Sparke Helmore, Cooper Grace Ward, King & Wood Mallesons and Henry Davis York, will be addressing the Conference.