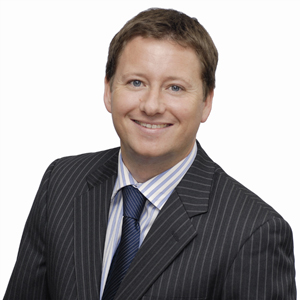 Top performing in-house lawyers are being offered fat bonuses to supplement modest salary increases, a national salary survey has found.
Lawyers Weekly has exclusively obtained the findings of a salary survey conducted by legal recruiter Taylor Root. It found that most in-house lawyers received pay rises of between one and three per cent this past year, mirroring the trend in private practice.
However, unlike firms, general counsels within certain sectors are compensating their best lawyers with large bonuses.
Brian Rollo (pictured), head of in-house recruitment at Taylor Root, told Lawyers Weekly that banks and companies have greater control over bonus allocations than firms because lawyer performance is not judged on billable hours or levels of experience.
"The discrepancies in the value of bonuses paid to in-house employees is wider than it has been in previous years as more companies try to reward and retain talent by allocating a larger proportion of their bonus pool to their best performers," he said.
Taylor Root's Market Update and Salary Guide 2013 for in-house legal teams has found that almost half of GCs in the banking & finance sector awarded annual bonuses of between 11 and 20 per cent this past year. A further 16 per cent paid bonuses of 21 to 30 per cent of a lawyer's salary.
The majority of GCs in the 'commerce & industry' category handed out bonuses worth between one and 20 per cent, with more than a fifth paying in excess of 20 per cent. The main benefactors were property & construction and energy & resources lawyers, "where big-ticket projects or transactions are a major part of a lawyer's role", said Rollo.
The Guide also found that, across all in-house departments, budgetary constraints remain the primary challenge to GCs.
Despite cost pressures, around 23 per cent of banking & finance GCs said they are likely to increase headcount this year, compared to just 17 per cent last year.
Rollo claimed that this is a reflection of the need for in-house teams to build a more sustainable in-house department following a period of restructuring, cost control and consolidation in the sector.
"I think that the need to increase headcount has been there for a while for lots of financial institutions, but this is probably the first period for a few years where a more significant number of GC's feel that internal approval can be described as feasible rather than highly unlikely," he added.
GCs working in tier 1 retail banking or financial services institutions were the sector's top earners in Sydney and Melbourne, with salaries exceeding $400,000; while energy & resources and property & construction stood out as the only sectors outside banking & finance that offered in excess of $200,000 per year for lawyers with more than 10 years' experience.
Rollo commented that even though salaries in banking & finance have generally stagnated in the last couple of years, it remains one of the better-paying sectors for in-house and private practice lawyers.
Don't pop the champagne corks just yet
While Rollo admitted that a majority government will have a positive impact on the economy and, in turn, the jobs market, he claimed it won't be the spectacular turnaround some are predicting.
"It will take some time before we see how much of an impact [the Federal Election has], but the narrative from many clients in recent months has indicated that a new government should at least remove some of the uncertainty which has dogged the business sectors for some time. 
"Hopefully this will mean a less-cautious approach from more companies, which will hopefully lead to more hiring."
Many legal recruiters and law firm heads were anticipating that a change of government could stimulate the domestic market and kick-start legal activity.
But Naiman Clarke managing director Elvira Naiman told Lawyers Weekly last month that she doesn't expect an uplift in the legal recruitment market until after Australia Day 2014, if at all.
"Some predict that the volume and demand for lawyers we were seeing pre-GFC may never come back – or certainly not for some years to come," she said.