Legal aid crisis affecting grad opportunities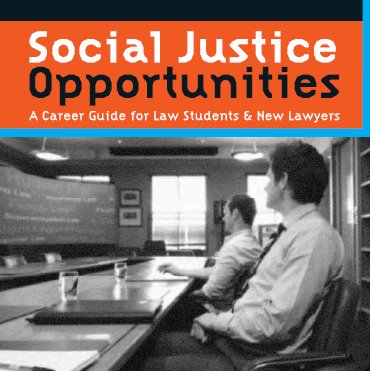 The National Pro Bono Resource Centre's (NPBRC) Social Justice Opportunities initiative has its work cut out finding opportunities for law students and graduates in a tight jobs market._x000D_
The National Pro Bono Resource Centre's (NPBRC) Social Justice Opportunities initiative has its work cut out finding opportunities for law students and graduates in a tight jobs market.
The SJOpps website, set up in 2011, aims to provide an alternative to work in a corporate law firm by offering social justice related paid and unpaid legal work through its website and social media channels.
Daniel Jacobs, a project officer at NPBRC who founded SJOpps, believes a lack of job opportunities in the field is related to the nationwide shortage of legal aid funding.
"I'm going to every legal aid jobs page on a regular basis and seeing that there are just no jobs for lawyers, particularly at the start of their careers," said Jacobs.
"Queensland Legal Aid for example stopped its legal internship programs for two years in a row, so that's a whole intake of students who didn't get the opportunity."
Competition is tough as experienced, former legal aid lawyers are also looking for work, said Jacobs, and pro bono positions within corporate law firms rarely come up.
The most popular areas among students and graduates include human rights law reform, refugee work, and indigenous services.
The Aurora Project, which provides internships at native title representative bodies and other organisations working in policy development, social justice and indigenous affairs, generally has lots of jobs and volunteer positions available all the time, said Jacobs.
The Coalition's announced $42million funding cut to indigenous legal services is expected to affect the reach of such services, especially those working on indigenous policy reform.
The kilometre rule
The NPBRC surveyed 25 law student societies at the 2010 ALSA Conference (representing almost all the law schools in Australia) and found that 80 per cent wanted "information resources about social justice careers and opportunities" and to promote volunteering opportunities at Community Legal Centres.
"We were going to all the law careers fairs and we were the only ones not in suits, and there was always a group of students who would gravitate towards us looking lost," said Jacobs.
"A recurring question was 'I'm in my final year of law and I'm not sure whether I should quit; what's available to me outside of the corporate law world?'"
Jacobs encouraged young lawyers to gain experience in a community legal centre or through a pro bono project as early as possible in their degree in order to increase their chances of finding employment in the sector.
"It's good experience and, often if you do end up doing corporate law, it may be the only time you actually have direct client contact in your career for a while," he said.
There is a loose kilometres rule when it comes to the competition for volunteer positions at community legal centres, he explained.
"The closer you are to the city or a university; it's going to be much harder to get a position. Often it'll be really competitive at one centre and there's another centre five kilometres off with a high reputation that can't get volunteers to save themselves," he said, adding that the older centres, like Redfern Legal Centre in Sydney and Fitzroy Legal Centre in Victoria, are incredibly competitive.
"Often you hear of students applying for three intakes in a row just to get a volunteer position at one of those centres."
SJOpps has proven popular among first year students, through to PLT and graduate lawyers; NPBRC has distributed more than 8000 paper guides about pro bono opportunities in every state and territory across Australia.
Seed funding from the Law and Justice Foundation of NSW and Victoria Law Foundation for the project has now ceased and the centre is looking to expand SJOpps with other parties in the profession.