Boutiques to drive mental health revolution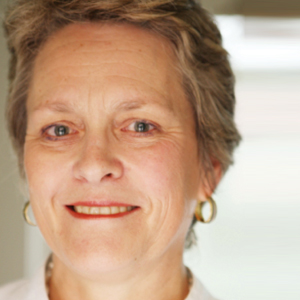 A leading spokesperson on mental health told Lawyers Weekly that small firms will be the trailblazers in the effort to tackle depression in the law.
A leading spokesperson on mental health told Lawyers Weekly that small firms will be the trailblazers in the effort to tackle depression in the law.
Marie Jepson (pictured), founder of the Tristan Jepson Memorial Foundation (TJMF), commended boutiques for being the innovators in the effort to shift firm culture away from one that breeds depression.
Many smaller firms are restructuring their businesses with the health and happiness of lawyers in mind, said Jepson, highlighting management training in mental health first aid as an area where boutiques lead the rest of the profession.
"[These firms] will also attest to the fact that positive changes in the workplace will translate into greater productivity, happier workers and greater profit," she added.
While Jepson admitted that "it's easier to change in a small organisation", she is by no means making excuses for firms that are lagging behind.
Many firms are overly cautious, she said, waiting for a tried-and-tested approach to land in their laps rather than pioneering change.
In an interview with Lawyers Weekly earlier this year, the managing partner of Squire Sanders in Australia also urged firms to take action. John Poulsen spoke scathingly about a large law firm culture that tolerates bullying and rewards the selfish pursuit of profit at the expense of the health and wellbeing of staff.
"[Partners] are under pressure because they are tied into a lockstep or the incomes they need, and the behaviour at those firms is borne out in the pressure put on lawyers," he said in July.
"It becomes unhealthy and what I call a vicious circle instead of a virtuous circle."
Jepson admitted that the circle will continue until firms believe it is "worth the investment to do things differently".
"It is possible [to change], but it requires an enormous amount of commitment because these things take time away from the work that already keeps people busy," she said, adding that the tight market for legal services has intensified the pressure on both lawyers and firm leaders.
A new standard
Remaining optimistic that conditions will improve, Jepson is currently rallying industry support for the TJMF Psychological Wellbeing: Best Practice Guidelines for the Legal Profession, due to be launched early next year.
The voluntary guidelines will be based on work being done by the Mental Health Commission of Canada, which released a national standard to help organisations and their employees improve workplace psychological health and safety.
TJMF will invite firms and organisations to be signatories of the guidelines. The Foundation has already spoken to managing partners of the major firms, some of whom have indicated they would sign up.
Developed in consultation with the profession, including firms, the Bar and industry bodies, the guidelines are not meant to name and shame firms, said Jepson, but provide them with tools to create a healthier workplace.
They will also help young lawyers and students entering the profession make informed decisions about which firms they want to work for.
"[Young lawyers] see that the statistics are scary and they want to have some kind of balance in their lives," said Jepson.
"They want more than just a career focused on the law, they want to be able to have relationships, have a broader perspective and be healthier and happier in what they're doing."
Jepson added that as young lawyers progress through the ranks, they will bring these ideals with them and chip away at traditional views and practices.
"They are going to be in the future the movers for things to change."