HSF dangles carrot to keep Oz talent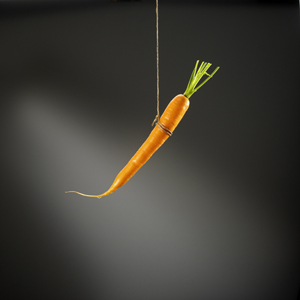 An Australia-specific provision in Herbert Smith Freehills' new partner remuneration system is an attempt to hold on to the firm's top performers.
More than 75 per cent of the HSF partnership has approved the details of a new managed lockstep system that has an extra performance-based component for Australian partners. The firm confirmed to Lawyers Weekly that the component, which kicks in above a certain point in the lockstep, is an attempt by the firm to retain its best talent.
HSF has dropped a number of well-regarded partners in Australia since it floated the idea of a remuneration model that combines legacy Herbert Smith's eight-step lockstep with legacy Freehills' merit-based system. Competition partner Peter McDonald defected to A&O this month (3 December); four employment partners left HSF in June after being poached by US-based global Seyfarth Shaw, which officially opened its doors in Australia today (12 December), and insurance heavyweights Michael Mills and Michelle Fox gave up their roles as co-heads of HSF's product liability practice in Sydney to join Quinn Emanuel Urquhart & Sullivan in May.
The remuneration system, which comes into effect at the start of the 2014-15 financial year, will assess partner performance using a "global balanced scorecard". The scorecard includes a variety of indicators, including financial performance and business development, engagement with staff and client service.
In a statement, HSF said the component that applies to Australian partners "reflects the nature of partner remuneration systems in the Australian market". A spokesperson for the firm elaborated that performance-based models are widely used in Australia as compared to the UK, where most firms are still tied to the lockstep.
HSF said it would not be revealing specific details about how the modified lockstep system will operate, including at what point the Australian component kicks in. The firm did state, however, that the system's core elements will be the same around the world and a common bonus pool would be used to reward exceptional partner performance.
The partnership voted for or against the system via electronic ballot, a process that concluded early this week. HSF has denied media reports that the firm had previously proposed a number of variations which were rejected by the partnership.
"This was the first and only partnership vote on the issue," the firm said.