Exclusive: Gadens drops client amid firm disquiet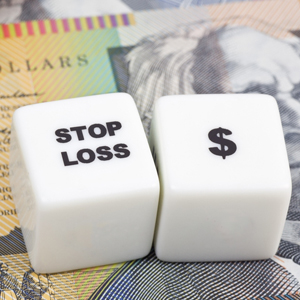 Gadens has ditched an unemployed client and could be left holding a bill close to $400,000 in litigation costs against a brothel owner.
Gadens partner Simon Theodore was acting for Hugh Bond in a NSW Supreme Court action where Bond was seeking to prove that he had a 50 per cent ownership of a number of brothels in Sydney and Melbourne that are owned, or have been owned, by Mark Gray.
Two of the disputed brothels include the Sydney establishments Liaisons in Edgecliff and The Golden Apple in Potts Point.
Bond had worked as a doorman at a Richmond, Melbourne, brothel owned by Gray several years ago, but was claiming that their business relationship ran much deeper.
Bond's contention is that he provided funds for the purchase and running of brothels owned by Gray for several years and that they were, in effect, a partnership.  
Gray disputes this.
Lawyers Weekly has been told that Theodore and Gadens have severed ties with Bond in the past week.
Lawyers Weekly has also been told that costs and disbursements on the matter exceed $300,000, and might be as high as $385,000.
It is expected that Gadens would be footing the vast majority of the bill due to the financial circumstances of Bond.
Bond is now being represented by Greg Artup from the small firm Hilton Lawyers.
Gray is being represented by Clayton Utz partner Scott Grahame and Tony Bannon SC.
Firm urged to avoid a "scandal"
Lawyers Weekly understands that disquiet was aired in the firm's Melbourne office shortly after Theodore first filed papers in the NSW Supreme Court in November 2012 on behalf of Bond.
Lawyers Weekly has been told that lawyers and partners at Gadens questioned the appropriateness of the firm acting for a client with a history of criminal convictions, including drug-related and other offences.
Lawyers Weekly has been sent a copy of a letter sent to Mark Poustie, the chairman of Gadens in Melbourne, and Grant Scott-Hayward, the firm's Melbourne CEO, detailing a number of specific concerns some members of the firm had with regard to its acting for Bond.
"Why would our Melbourne office represent this type of person in what is in any regard a New South Wales matter," said part of the letter, which also addressed the reputational risk Gadens was taking by acting for Bond.
"We very strongly suggest that you take urgent steps in investigating this matter to protect our entire firm from a scandal, which is about to evolve should nothing be done."
The letter also questioned the ability of Bond, who is unemployed, to pay his legal bills, and the merits of the case, which was described as being "hopelessly weak".
The Supreme Court of NSW noted these concerns in a judgment in December 2013 on the appropriate interlocutory regime that should operate pending determination of the principal proceedings.
"What is known is that the plaintiff [Bond] lacks the resources to satisfy an undertaking as to damages; he is unemployed; when given notice to produce bank statements, he produced none; his solicitor was unable to assist the Court as to whether he even maintains a bank account."
Theodore under pressure
Lawyers Weekly has been told that members of the firm's partnership in Melbourne and lawyers below partner level have expressed concern at Theodore's decision to take on the matter.
In a statement provided to Lawyers Weekly, Gadens denied that it had asked Theodore to resign from the partnership as a result of this matter.
"Simon is still a partner at Gadens," said a spokesperson from the firm.
Theodore did not respond to inquiries from Lawyers Weekly when asked to clarify his position at the firm.
Lawyers Weekly also contacted Grant Scott-Hayward.
Scott-Hayward sent Lawyers Weekly a statement which said, in part, that "respecting client confidentiality is of paramount importance to Gadens, and accordingly it would be inappropriate to comment on matters relating to clients and former clients of the firm".
A spokesperson at the firm did not respond to further inquiries by Lawyers Weekly about whether Theodore's handling of this matter meant his position in the partnership came under scrutiny.
The saga involving Theodore and Bond is the latest drama for the Melbourne office of Gadens.
In 2012 Lawyers Weekly exclusively broke the story that Grant Dixon, the managing director of the firm's Melbourne office, had left the firm, along with his son Jeremy Dixon, a general manager with marketing responsibilities, amid some acrimony internally.
"The board and partners decided to part ways with Grant after 13 successful years," said Theodore to Lawyers Weekly in relation to Grant Dixon's departure 18 months ago.