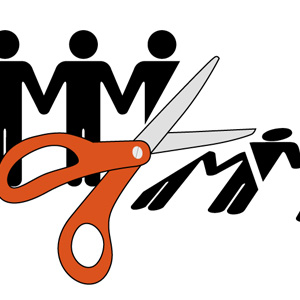 Corrs Chambers Westgarth is the latest large law firm to cut staff.
Lawyers Weekly has been told that the national firm laid off four Sydney-based corporate lawyers as part of what could be a larger number of cuts that occurred in mid to late March.
Corrs chief operating officer Jon Kenton confirmed with Lawyers Weekly that the firm had made "a small number of people redundant" due to structural changes in select practice groups.
"These changes allow the firm to make sure we have the right skill mix in each group, which is good organisational management," he said in a statement.
Despite the redundancies, Kenton said "it is business as usual for Corrs, as it is with most organisations".
Lawyers Weekly was told that the total number of staff made redundant could be as high as 13.
Corrs did not confirm or deny that figure when specifically asked by Lawyers Weekly. Corrs also declined to provide details on which cities and practice groups were impacted.
Corrs has offices in Sydney, Melbourne, Perth and Brisbane.
The redundancies at Corrs follow hot on the heels of recent cuts at a number of large firms.
In the last two months, Lawyers Weekly has exclusively revealed that Gadens in Brisbane laid off 20 staff, Henry Davis York made 13 redundancies in Sydney and Piper Alderman cut seven staff in Adelaide.
When approached by Lawyers Weekly, HDY, Pipers and Gadens all confirmed the numbers of staff, location and practice groups that were affected by the redundancies.
Corrs cited the affected staff's private employment conditions in adopting its stance of declining to disclose similar information.
Prior to publication Corrs was told that Lawyers Weekly was not seeking to publish the names of the affected staff.
Corrs recently lost the head of its Melbourne dispute litigation team, Janet Whiting, who joined Gilbert + Tobin in November. However, the firm later picked up the general counsel of Queensland Rail, who joined the Corrs' workplace relations practice in January.
Corrs currently has 120 partners and more than 1000 staff across Australia.