Young lawyers call for change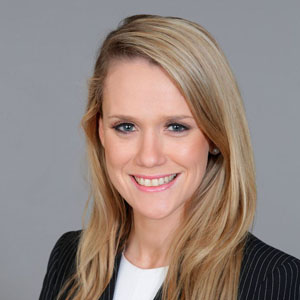 The billable hour and flexible work options have been highlighted by the finalists of the Lawyers Weekly 30 Under 30 Awards as areas where the profession needs reform.
The billable hour and flexible work options have been highlighted by the finalists of the Lawyers Weekly 30 Under 30 Awards as areas where the profession needs reform.
Over 30 law firms and corporations are represented amongst the 59 finalists. With over 150 submissions received across the 10 Awards' categories, the standards required for a nominee to be selected as a finalist were extremely high.
All nominees were required to answer five compulsory questions, including how a candidate's nominated practice area and the legal profession as a whole could be improved for clients and lawyers.
"It is my opinion that both lawyers and clients would benefit from serious consideration being given to implementing a way of conducting a law firm that does not rely on the billable hour method," wrote Clare Kerley, who is from Matthews Folbigg, a one-office firm in the western Sydney suburb of Parramatta.
Kerley has been selected as a finalist in the Workplace Relations, Employment and Safety category. "If the fear of not being able to record enough hours becomes a driving motivator, it is easy to see how ethics, job satisfaction, mental health and the client's bill may all be adversely affected."
Kerley's sentiments were echoed by many young lawyers, with flexible work options, gender diversity and a call for more civility in communications between lawyers also selected as areas that need redress.
"There needs to be a change in the perception around flexible work practices, particularly from an M&A sense," said Carly White (pictured), a 29 year-old senior associate at Squire Sanders who is a finalist in the M&A category.
In her submission, White highlighted unconscious bias against women as a particular area that needs to be addressed by the profession. In speaking to Lawyers Weekly, she said that clear lines of communication between female lawyers and law firm leaders was required to ensure women could work flexibly and not jeopardise their careers.
"A lot of women in my age group pull out of the workforce or the M&A group at the time they do have children," she said. "It is about having an open dialogue with your employer and making sure that you are respected for what you do, that there is a discussion about how you manage your practice during those years and those choices are not made for you."
In addition to being a critical player in the global firm's push to build a venture capital practice in Australia, White was recently invited to join the board of the Australian Gynaecological Cancer Foundation as a director.
White will be vying for one of the three M&A Awards. The other similarly impressive finalists are Crystal Png from Norton Rose Fulbright, Lucy Repasky from Corrs Chambers Westgarth, Jason van Grieken from Arnold Bloch Leibler and the Minter Ellison duo Steven Wang and Vanessa Warburton.
The Lawyers Weekly 30 Under 30 Law Awards will be held in Sydney at the Ivy Ballroom on Friday 16 May.
You can purchase tickets here.
Minters leads the pack
Minters will be the best represented law firm on the night of the Awards, having nine finalists, which is just shy of Norton Rose Fulbright's achievement of having 10 finalists last year.
Of particular note are the three finalists Minters has in the Government category.
Andrew Bass, Melissa Lai and Jane Woodward, all from the firm's Canberra office, join Clayton Utz duo Kathryn McCormack and Eugene Tan, with Jin Ooi from Corrs completing the list.
Norton Rose Fulbright also performed very strongly this year, with the global law firm having six finalists across the 10 categories. The only other firms to have multiple finalists are Corrs (5), CBP Lawyers (3) and Clayton Utz, with Jasmin Singh, a finalist in the Energy & Resources category, joining Tan and McCormack.
Small and boutique firms are also well represented amongst the finalists.
Joining Kerley as a finalist in the Workplace Relations category are Erin Lynch, from the Sydney firm People + Culture Strategies and Niaz Payne from Harmers Workplace Lawyers.
The additional three finalists in this incredibly competitive category are David Burnton from the Melbourne office of Mills Oakley Lawyers, Joel Davis from DLA Piper in Sydney and Kit Yap from NRF in Sydney.  
Alana Long, a lawyer with the Melbourne boutique firm mdp McDonald Partners, told Lawyers Weekly that working in a small firm can provide lawyers with a breadth of experience early in their career which might not be possible at other firms.
"Big firms have very specific teams doing narrow work, while the benefit of being in a small firm is that you get to work across a lot of areas, be it patents, trademarks, commercialisation, and litigation as well," said Long, a finalist in the Intellectual Property category. "So immediately, your exposure is just that much greater and your ability to learn and develop as a lawyer is heightened in the small firm experience, and that is something I am very grateful for."
Long is one of five female finalists in IP. Joining her are Emma Bekens from NRF, Baker & McKenzie's Danielle Benecke, Benita McLennan from Minters and Rebecca Measday from Corrs. Dylan Kerrigan from McCullough Robertson in Brisbane rounds out the impressive list of six young IP lawyers.
Reflecting the fact that just over 60 per cent of law graduates are female, 37 of the 59 Lawyers Weekly 30 Under 30 Awards finalists are women. Sydney is also the best represented city, with just over half of the finalists.
Lawyers Weekly would like to sincerely thank all the impressive young lawyers that took the time to make submissions.
Choosing the finalists was an incredibly tough ask for the Lawyers Weekly editorial team.
The submissions of the selected finalists will be sent to a high profile judging panel. Three winners will be selected in each category.
See below for a full-list of the finalists:
The Noble Oak Banking & Finance Award
Charles Driscoll: National Australia Bank
Abigail Farrelly: Ashurst
Abigail Haseltine: Gilbert + Tobin
James McNaught: Corrs Chambers Westgarth
Nick Sinclair: Norton Rose Fulbright
Daniel Yim: Gilbert + Tobin
The KordaMentha Forensic Dispute Resolution Award
Tom Bridges: Webb Henderson
Kyrren Konstantinidis: CBP Lawyers
Nikki Mourginos: Holding Redlich
Stephen O'Grady: Minter Ellison
Denee Theodorou: Piper Alderman
Maria Yiasemides: Corrs Chambers Westgarth
The Energy & Resources Award
Lisa Butler: Squire Sanders
Megan Coall: King & Wood Mallesons
Liam Davis: McCullough Robertson
Jasmin Singh: Clayton Utz
Cassandra Wee: Ashurst
The Government Award
Andrew Bass: Minter Ellison
Melissa Lai: Minter Ellison
Kathryn McCormack: Clayton Utz
Jin Ooi: Corrs Chambers Westgarth
Eugene Tan: Clayton Utz
Jane Woodward: Minter Ellison
The Charterhouse In-House Award
Kylie Barrie: Bendigo and Adelaide Bank Limited
Jessica Dodson: Medtronic Australasia
Dianna Gu: SP AusNet
Nicole Ingram: Legal Services Commission
Michael Simmons: Playfair Visa and Migration Services
Kimberly Statham: Red Bull
The Intellectual Property Award
Emma Bekens: Norton Rose Fulbright
Danielle Benecke: Baker & McKenzie
Dylan Kerrigan: McCullough Robertson
Alana Long: mdp McDonald Partners
Benita McLennan: Minter Ellison
Rebecca Measday: Corrs Chambers Westgarth
The e.law Insurance Award
Damian Clancy: CBP Lawyers
Joanna Laidler: Minter Ellison
Hannah Rose: Sparke Helmore
Michael Rumore: CBP Lawyers
Sarah Sharp: Sparke Helmore
James Sharpe: Norton Rose Fulbright
The M&A Award
Crystal Png: Norton Rose Fulbright
Lucy Repasky: Corrs Chambers Westgarth
Jason van Grieken: Arnold Bloch Leibler
Steven Wang: Minter Ellison
Vanessa Warburton: Minter Ellison
Carly White: Squire Sanders
The College of Law Pro Bono Award
Monique Cowden: Minter Ellison
Joshua Dale: Carroll & O'Dea Lawyers
Jess Easton: Lander & Rogers
Elizabeth Lathlean: Salvos Legal
Patrick Purcell: Norton Rose Fulbright
Stephanie Puris: King & Wood Mallesons
The Workplace Relations, Employment & Safety Award
David Burnton: Mills Oakley Lawyers
Joel Davis: DLA Piper:
Clare Kerley: Matthews Folbigg
Erin Lynch: People + Culture Strategies
Niaz Payne: Harmers Workplace Lawyers
Kit Yap: Norton Rose Fulbright