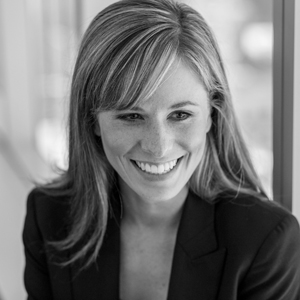 The six finalists in the e.law Insurance Award have all demonstrated superior strategic thinking.
Damian Clancy from CBP Lawyers is already hosting seminars for senior and junior lawyers and external bodies on insurance matters. It is not hard to see why Damian's expertise is being sought, as he is currently involved in one of the largest ever Australian insurance claims against a London insurer. "Damian has demonstrated a maturity beyond his years in handling this claim" said Sean Redden, a legal and claims counsel, financial lines, with Aspen Insurance UK.
Minter Ellison's Joanna Laidler (pictured below) nominated new technology as an area where insurance practitioners and the whole profession could benefit by having an understanding of how it could best be applied. "Lawyers should investigate offshore servers in order to be able to provide accurate advice to clients about their exposure under the new privacy regime," she said. Joanna is also actively involved in a range of industry groups and associations.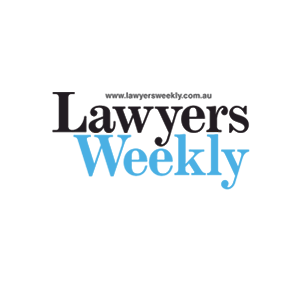 Sparke Helmore's Hannah Rose (pictured top right) has already been promoted to senior associate, combining her practice with many other commitments. She is involved in the Association for Women in Insurance, has been called upon to provide recommendations to senior management at Sparkes about the firm's pro bono and community programs and is also the company secretary for Batyr Limited, a charity that encourages people to speak out about social and mental health issues. "I thought we had developed a pretty good system, then Hannah joined the team," said Batyr Australia CEO Sebastian Robertson. "Turns out I still have a lot to learn."
CBP's second finalist in this category is Michael Rumore (pictured below left). Sportscover, QBE Insurance, Woolworths and various Lloyds Syndicates are all clients of Michael's, who, like his colleague Damian Clancy, is already a senior associate. "I consider him to be a motivated young man and he has achieved some excellent results for our company," said Craig Wilson from Sportscover.
The second of Sparkes' contenders for this award is Sarah Sharp. In her submission, Sarah made the point that the insurance industry and insurance legal practices could do more to attract young talent. "Students and graduates underestimate the importance of insurance in business or the prominence of insurers in economic markets," she said. In commenting on one particular matter Sarah was involved in, the partner responsible, Malcolm Cameron, said her work was "done at a level of excellence well beyond my expectations of a young lawyer".
Norton Rose Fulbright associate James Sharpe has the confidence of the firm's entire insurance practice behind him, as is illustrated by James taking responsibility to develop the relationship the firm has with a new client that is one of Australia's largest food suppliers.
"James regularly goes beyond what is expected of him to ensure our clients get the right result," said Shane Kenworthy, the national claims manager with PSC Claims Solutions.
Lawyers Weekly 30 Under 30 Awards will be held at Sydney's Ivy Ballroom on Friday 16 May. You can purchase tickets here.