Yanks do firm culture better than Brits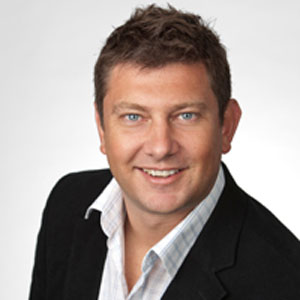 Australian firms should take their cues from the US rather than the UK when recognising and rewarding their staff, according to an employment lawyer and consultant.
Ben Thompson (pictured) is the CEO of Employment Innovations (EI), which provides a range of employer services, including legal representation. He spoke on the topic of positive reinforcement at an event hosted by Better Being on Monday (23 June).
"Feeling respected and valued is so important," he told attendees, who included HR representatives from firms such as Clayton Utz, Henry Davis York and Corrs Chambers Westgarth.
Thompson was a lawyer at Clifford Chance before founding the legal arm of EI in 2002. He has since expanded the business to include consultancy services focusing on workplace reward and recognition.
Thompson said the "hyper-positivity" within US firms has been criticised by some as being disingenuous. He added, however, that even overstated recognition has a positive impact on employee engagement.
"You spend so much of your time at work you need to have that feeling of appreciation."
His experience working for a Magic Circle firm in the UK was not as positive.
Thompson claimed the global firm focused on the "cut and thrust of business" and rarely recognised staff for anything other than long hours spent in the office.
"The culture didn't encourage that feeling of being appreciated," he said, adding that the culture of Australian firms tends to mirror that of UK firms.
According to 2013 Gallup research, Australia has higher levels of employee disengagement than the US. A total of 60 per cent of Australian workers are not engaged, meaning they lack motivation and are less likely to invest discretionary effort, compared to 54 per cent in the US.
The benefits of a more engaged workforce are many and varied, from increased productivity to a reduction in psychological injury claims, commented Thompson.
He advised firms to celebrate positive performance of employees, adding that feedback should be frequent, earned and timely.
"To create a culture of positive recognition in the workplace … it has to become institutionalised across the business," Thompson said.
Other speakers at the event included Greg Stark, founder and director of Better Being, who told Lawyers Weekly last year that time-based billing has taken the focus away from the productivity of lawyers. Journalist and author of I Quit Sugar, Sarah Wilson, and clinical neuropsychologist Dr Roy Sugarman also spoke at the event.