Engagement pays for in-house lawyers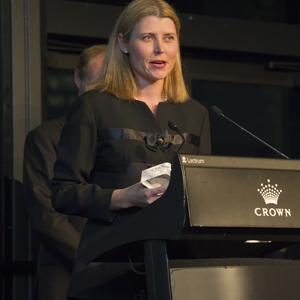 An Australian Corporate Lawyers Association (ACLA) report published this week shows a clear connection between engagement and remuneration for in-house lawyers.
The ACLA In-house Counsel 2014 Report: Reward, Recognition and Influence was released on Wednesday (2 July). It found that highly-engaged and valued in-house lawyers were more likely to earn a higher salary than their peers and become leaders within their organisation.
Highly-engaged in-house lawyers received an average of $275,000 per year, compared to $168,000 for those who were not engaged.
The report also found a connection between performance measures and remuneration.
A total of 92 per cent of in-house counsel reported some form of performance measure. The most common was business unit appraisal (56%) and CEO appraisal (50%). This was followed by non-financial KPIS (27%), finance-based KPIs (23%) and KPIs based on service level agreements (22%).
In-house lawyers that were subject to CEO appraisals and finance-based KPIs had higher salaries than their peers.
CEO and business unit appraisals were also linked to higher engagement levels.
IAG assistant company secretary Alexandra Rose (pictured) told Lawyers Weekly that she supports CEO appraisals.
"The preferred industry view is that the general counsel should be directly reporting to the CEO. That has been the Law Society Corporate Lawyers [committee's] position and ALCA's position for a number of years," she said.
Rose was the recipient of the Lawyers Weekly Corporate Counsel Award last year. She also edited ACLA's ASX100 General Counsel Report in 2012.
In the 2012 report, the heads of legal at ASX100 companies who did not hold a management position were on an average salary of $494,000 per year. The average remuneration package for general counsels classified as key management personnel was $1.22 million.
"This [2014] report reflects the massive difference between in-house lawyers and those in the ASX-listed space," said Rose.
"We are in the process of finalising the 2014 [ASX100 General Counsel] report, which should demonstrate that salaries are continuing to increase at the general counsel level in the ASX100."
The ACLA In-house Counsel 2014 Report surveyed around 240 in-house counsel earning between $81,000 and $338,000 per year. Their positions ranged from executive management general counsel to legal counsel.
The participants were legal officers and practitioners in small to large legal teams. The majority of those surveyed (75%) worked in organisations with 10 or fewer people in their legal team.
Bad bonuses?
Rose raised concerns about the increase in bonuses for in-house counsel, which was evident in the 2014 report.
"The more traditional lawyers have a view that your remuneration should be fixed at your salary to ensure that there are no conflicts whatsoever, but that view appears to be being tested," she said.
Corporate lawyer salary growth has slowed in recent years but bonuses are becoming a popular means of supplementing income.
Last year, Taylor Root's Market Update and Salary Guide for 2013 found that almost half of general counsels in the banking and finance sector were awarded bonuses of 11 to 20 per cent of their salary, and 16 per cent were paid bonuses of up to 30 per cent.