Leading from the front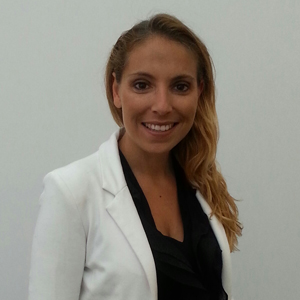 The six firms chosen as finalists in the Law Firm Diversity Award, proudly sponsored by Taylor Root, have far-reaching diversity policies.
Herbert Smith Freehills was ranked as the best law firm by Pride in Diversity for lesbian, gay, bisexual, transgender and intersex (LGBTI) inclusion in a survey this year, with the firm's LGBTI network in Australia having attracted 280 members within 12 months of being launched.
Initiatives such as the Corporate Mums and Corporate Dads programs, emergency childcare, parenting rooms and a commitment to having a 30 per cent female partner rate globally by 2019 has seen the firm attract a wealth of female talent.
"The high value we place on diversity is reflected in the firm's strategic plan, which includes the creation of a diverse and inclusive workplace as a key objective," said Jason Ricketts, HSF's Australian managing partner.
Another global law firm finalist is Norton Rose Fulbright.
NRF has initiated a range of diversity measures, which have greatly boosted both the number of women staying with the firm and those progressing to senior positions. Since 2005, the number of female partners has increased from nine per cent to 25 per cent, with the number of women senior associates increasing from 42 per cent to 65 per cent during the same period. The launch of NRF's LGBTI and Allies network in 2013 shows a commitment to multiple facets of diversity.
"There's a great body of evidence that if people bring their whole self to work, they are more engaged and more productive and they lead much healthier and happier lives," said NRF partner Tricia Hobson at the Sydney launch party of the firm's LGBTI and Allies Network last month.
AdventBalance is the most different law firm amongst the finalists.
Its dispersed law firm model, where lawyers work on secondment and at times that suit them, has attracted scores of women.
62 per cent of the firm's staff is female, 67 per cent of the firm's management team is also female, and over half (52%) of the firm's women lawyers work flexibly.
"We are an alternative to the traditional law firm and traditional career structures and that is why I am proud and excited to be sitting amongst those traditional law firms that have excellent reputations in the profession," said Anita Bennett (pictured), AdventBalance's director of people development and communications when talking to Lawyers Weekly.
"It is a very attractive alternative for female lawyers who want to stay in the law, re-enter the law and maintain and progress their career."
Another firm with extremely high levels of engagement and female lawyers is Maurice Blackburn. A total of 77 per cent of the plaintiff law firm's staff is female, with women making up just under 44 per cent of the firm's partnership – a substantial increase from the 2012 figure of just over 37 per cent.
"Through my experience at Maurice Blackburn, I've learnt that leadership support,
open communication and flexibility are important to keeping employees happy, engaged and
assist in their career progression as they juggle demands in their work and personal lives," said Dimitra Dubrow, a principal, medical negligence with the firm.
Maurice Blackburn performed better than any other law firm in terms of employee engagement, according to an Aon Hewitt survey last year.
In addition to its gender diversity initiatives, Maurice Blackburn has a Cultural Diversity Committee.
Gilbert + Tobin is often cited as the leading large law firm when it comes to diversity. Over one third of its equity partners are female (36%), with women holding 48 per cent of executive roles.
G+T also offers 18 weeks' paid leave to women or men caring for new babies, and the firm boasts an average return-to-work rate for lawyers after parental leave of 95 to 100 per cent.
"One of the main reasons that I chose to work at Gilbert + Tobin was its reputation as a merit-based employer which places emphasis on flexible working arrangements to support women at all stages of their careers," said G+T lawyer Kaushalya Mataraaratchi.
G+T partner Dianne Banks also sits on the board of the Diversity Council of Australia.
Baker & McKenzie took out this award last year, and they are a strong contender once again this year. The Chicago-based global law firm has come a long way since the domestic launch of its Diversity and Flexibility Steering Group in 2010. In July this year, 67 per cent of lawyers promoted to senior associate or special counsel were women, and since July 2013, 75 per cent of internal partner promotions have been female.
In addition to developing unconscious bias training and revising anti-bullying, harassment and discrimination policies, the BakerWomen mentoring program also sees senior Sydney-based lawyers mentor senior Melbourne lawyers.
The Lawyers Weekly Women in Law Awards will be held at Melbourne's Langham Hotel on Friday 17 October. You can purchase tickets here.