Exclusive: Clutz sheds staff in biggest offices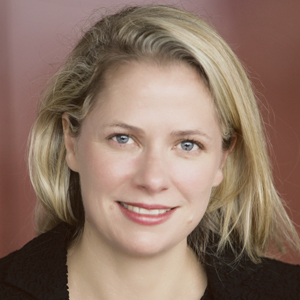 Up to 40 roles have been made redundant across the Sydney and Melbourne offices of Clayton Utz.
A number of department heads and senior managers have been affected by the job cuts, including the firm's head of diversity and head of learning and organisational development, both based in Melbourne. Two finance managers in Sydney have also been laid off.
Lawyers Weekly understands that the head of diversity role has been absorbed by Alison Woosley, the head of business strategy and diversity at Clutz's Sydney office. Two heads of finance have also been appointed in Sydney, along with a new head of pricing.
The firm's finance, people and development, library services and knowledge management departments suffered the heaviest job losses. Lawyers in non-core practice groups have also been affected.
Lawyers Weekly understands that the redundancies began in July, with the Sydney office hardest hit.
Former Sydney managing partner Kate Jordan (pictured), who is now deputy chief executive partner – people and development at Clutz, provided the following statement when approached by Lawyers Weekly: "A small number of roles across the business have been made redundant as part of a general review of our business structure and resourcing needs.
"Some roles have been consolidated as part of our new management structure."
The firm declined to provide any further comment and did not confirm the number of staff it had let go when asked by Lawyers Weekly.
Sources have told Lawyers Weekly that the number of job cuts could be as high as 40.
Clutz did not refute that figure.
The firm made around 24 redundancies in Sydney and Melbourne in 2012. All of those roles were below the partner level and included both lawyers and support staff.
In an attempt to avoid further redundancies, the firm introduced a 'flexible work program' that invited staff to take unpaid leave or move to a four-day week.
However, the program had little impact on the firm's financials, with revenue declining by $18.7 million between FY2012 and FY2013.
Join the club
Clutz is not the only large law firm that has recently rolled out redundancies.
Norton Rose Fulbright shed 30 jobs late last year. Another five roles are in limbo since the firm announced it will be closing its Canberra office by the end of 2014.
Lawyers Weekly also exclusively revealed that Corrs Chambers Westgarth made up to 13 redundancies in March last year, including four Sydney-based corporate lawyers.
This followed revelations that Gadens had laid off 20 staff in Brisbane, Henry Davis York had made 13 redundancies in Sydney and Piper Alderman had cut seven staff in Adelaide.