Giving lawyers a leg up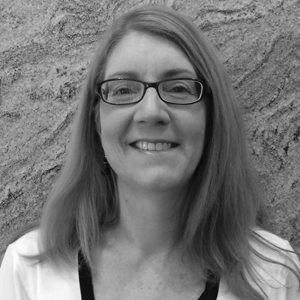 All of the finalists for the Legal Mentor Award, proudly sponsored by e.law, at this year's Lawyers Weekly Women in Law Awards are advocates for the advancement of women in the profession.
All of the finalists for the Legal Mentor Award, proudly sponsored by e.law, at this year's Lawyers Weekly Women in Law Awards are advocates for the advancement of women in the profession.
Mitzi Gilligan (pictured right) left the partnership of Minter Ellison earlier this year to start boutique firm Hive Legal. She had such an impact on several Minters lawyers that two decided to follow her to the new firm.
Jacinda de Witts was one of them. The ex-Minters partner described Mitzi as "an amazing person to learn from".
Mitzi encouraged Jacinda to apply for partnership, which she achieved in 2007. She now sits alongside Mitzi as one of the founders and principals of Hive.
"Without her encouragement and support I would not have considered [partnership], despite later being considered a strong candidate," said Jacinda.
Mitzi told Lawyers Weekly that she had deliberately sought to boost female numbers in senior positions during her time at Minters.
"I very much wanted to proactively increase the number of women … and the way to do that is make sure the women are being developed from an early stage," she said.
Mitzi did this by talking to young lawyers about their options and helping them to map out a potential career path.
"If you don't plan for the development of your career quite carefully and talk to people about where you would like your career to go and seek assistance … it won't just happen by itself," she said.
Another finalist who has also influenced female partner numbers at his firm is John Angus.
John is a partner and regional head of Herbert Smith Freehills' finance practice. Since 2005, the finance group has gone from having one female partner to seven (or 30%). In the Sydney office, where John is based, 50 per cent of the finance partners are female.
Fellow HSF partner Amanda Wales said that no one had made a more significant contribution to her career than John. Her gratitude is echoed in numerous references from former mentees who have progressed to partnership.
Norton Rose Fulbright's Sally Macindoe (pictured left) has similarly high female partner numbers in her practice group.
She has mentored countless lawyers within and outside the firm over the course of her career, while also driving her firm's approach to gender diversity.
Since Sally took the reins of NRF's diversity strategy in 2005, she has established national and local diversity committees, led the firm's first pay equity audit, sponsored an analysis into the issues surrounding talent retention and career advancement for women, and established organisational gender diversity KPIs, which are monitored each quarter to measure the executive team's performance.
Baker & McKenzie has its own gender diversity champion – Anne-Marie Allgrove.
Like Sally, Anne-Marie heads up diversity committees at her firm. She is also the founder of the BakerWomen Program.
Under Anne-Marie's leadership, Bakers has set gender targets, established support systems for implementing flexible work arrangements and increased mentoring and support for the progression of women at the firm.
She recently spearheaded the rollout of unconscious bias training throughout the firm globally. She has also held six monthly calls over the last 12 months with each managing partner in the Asia-Pacific region to help local offices address impediments to the progression of women.
The two remaining finalists in this category have acted as role models within their firms in their own unique way.
Sabine Phillips, a principal at Russell Kennedy, is heavily involved in the firms graduate and seasonal clerk recruitment process. She is also an active member of the Russell Kennedy Women's network, which promotes the development, advancement and retention of women in the law.
Sabine has been a tireless campaigner for the group and is often a guest speaker at events.
She has inspired female lawyers, like Tamie Duncan-Bible, who described Sabine as "deeply committed to supporting and guiding her colleagues professionally.
"I am one of the very lucky people who have had the benefit of her time, compassion and insightful advice," said Tamie.
The team working under Mills Oakley partner Lisa-Marie McKechnie also count themselves lucky.
All eight of them provided references for Lisa-Marie's Awards submission.
"I relish the opportunity to continue growing under Lisa-Marie's mentorship and guidance," said one paralegal.
An associate also commented: "Lisa-Marie has given me confidence in my abilities as a lawyer whilst always maintaining a strict open door policy should we come to a crossroad and need her guidance."
The winner will be announced at the Lawyers Weekly Women in Law Awards, which will be held at Melbourne's Langham Hotel on Friday 17 October. You can purchase tickets here.