Law firms full of promises line up for gold stars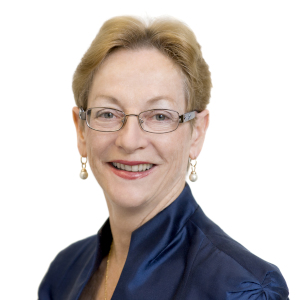 Law firms are strongly represented on the WGEA Employer of Choice for Gender Equality citation list this year, but are still far from achieving diversity goals.
Law firms are strongly represented on theWorkplace Gender Equality Agency (WGEA) Employer of Choice for Gender Equality (EOCGE) citation list this year, but are still far from achieving diversity goals. 
Defending the high number of law firms on the list, WGEA director Helen Conway (pictured) told Lawyers Weekly, "[Law firms] deserve the representation because they are meeting the criteria. They are taking a strategic approach to improve their performance but it takes time to improve your performance."
The inaugural EOCGE citation replaces the EOWA Employer of Choice for Women citation, last awarded in 2012.
The new citation reflects recent changes to the Workplace Gender Equality Act 2012 but, like its predecessor, aims to recognise non-government organisations with more than 100 employees that promote equal opportunity for women.
The number of organisations that received a citation dropped by about 50 this year, down from 125 in 2012. However, 15 out of the 75 organisations that received EOCGE citations were law firms. 
"The reduced number of organisations who will be awarded the citation this year reflects the fact that the criteria are more stretching. But we did design this new citation in consultation with all existing citation holders," she said.
Herbert Smith Freehills (HSF), which has been on six consecutive lists, was the only law firm cited in 2012 that did not appear on the list this year.
Conway said HSF was not cited because the firm did not apply, adding that only organisations that were certain of receiving the citation lodged an application.
King & Wood Mallesons was another large global firm cited by Conway as missing from this year's list.
Law firms awarded an EOCGE citation included Allens, which has been cited for nine years consecutively; DLA Piper, which was not on the 2012 list; Ashurst for the fourteenth consecutive year; Baker & McKenzie; Clayton Utz; Corrs Chambers Westgarth; Gilbert + Tobin; Henry Davis York; Holding Redlich; Maddocks for the eleventh consecutive year; McCullough Robertson; Minter Ellison; K&L Gates and Norton Rose Fulbright.
Diversity is the real reward
Conway said law firms are particularly keen to be recognised by WGEA because they see great competitive edge in increasing gender diversity within their organisations.
Firms with a strong focus on promoting equal opportunity get access to the best talent and reap the rewards of diversity, including increased revenue, productivity and innovation, and better decision-making.
"I've had a lot of discussions with the legal profession and they are acutely aware of the low numbers of women in partnerships, most particularly in equity partnerships.
"They are mindful of doing the best they can to try to improve those numbers – but it does take time," Conway said.
Currently, female graduates represent 60 per cent of young lawyers but only 19 per cent of partners and only 9.8 per cent of silks in NSW are women. None of the top law firms in Australia have more female partners than male partners.
Flexible work the biggest hurdle
Conway said that shaking off the 24/7 service mentality and embracing flexibility was the legal profession's greatest challenge.
"A lot of the law firms will say that it is impossible to work flexibly – well, it's not," she said. "It is a matter of looking very closely at a business model to determine how to accommodate flexible work without disadvantaging people's careers.
"I am a lawyer by training and I spent time as a partner in a law firm and I understand the challenges that law firms face… The legal environment can be a very tough environment but if there are law firms that recognise these issues, they are the better law firms to work for," she said.
When asked how young lawyers might access the kind of flexible work arrangements that may only be available to senior lawyers, Conway said, "Look, I understand what you're saying – I think a lot of young lawyers are taken advantage of in the long hours that they have to work.
"But I think some of these law firms are recognising this culture has to change and [are] trying to put in steps to change the culture."
Small firms can start small
Conway said she was not surprised to see only sophisticated national and international law firms on the EOCGE citation list. "It takes time and resources to achieve success in this space," she said.
She recommended that smaller firms start by looking at the WGEA's new gender strategy toolkit, which is set to be released in the next few weeks.
"It will enable organisations big and small to do a diagnosis of where they are in this space and then start to do some work," she said.
The agency will also send out confidential, customised benchmark reports that inform organisations how their gender diversity strategy compares with similar groups in their industry.