Legal aid restricted as Commonwealth funding dries up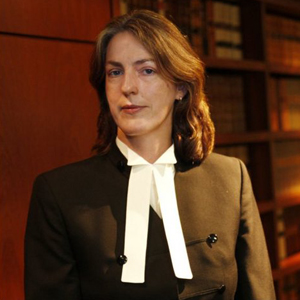 Legal bodies have urged the Abbott government to boost its contribution to legal aid funding or risk important trials being delayed or even aborted.
The Law Council of Australia (LCA), Australian Bar Association (ABA) and NSW Bar Association have warned that trials will be compromised unless the federal government provides urgent funding to the Expensive Commonwealth Criminal Cases Fund (ECCCF).
Last year the government announced it would cut $6.5 million over four years from the ECCCF, which finances expensive Commonwealth trials such as those involving people smuggling, drug cases, social security frauds and terrorism cases.
Since then, the ECCCF kitty has dropped from $10.8 million in 2013/2014 to $2.7 million in 2014/2015, which has already been exhausted.
On 19 December Legal Aid NSW announced it would stop funding lengthy Commonwealth criminal trials listed to start from April 2015, blaming the cuts to the ECCCF and an unusually large number of complex and lengthy trials this financial year.
Legal Aid NSW also plans to cut services in family law cases and matters under Commonwealth civil legislation.
NSW Bar Association president Jane Needham SC (pictured) criticised the Abbott government for what she described as "a very short-sighted exercise in cost-shifting".
"This will impact directly on the justice system in NSW and indirectly on our national security," she said, adding that Legal Aid NSW needs an immediate injection of $4 million to safeguard trials in serious federal criminal matters.
LCA president-elect Duncan McConnel warned that if the government does not take immediate action to replenish the fund, Legal Aid commissions in other states could also restrict their services.
Last year, two trials in Victoria's Supreme Court were adjourned in the first week after Victorian Legal Aid refused to provide instructing solicitors.
The federal government's share of Legal Aid commission funding has declined from 55 per cent in 1996 to 35 per cent today.
The LCA, ABA and NSW Bar Association are calling on the Commonwealth to restore its share to 50 per cent.
Earlier this month, the Productivity Commission released its report on Access to Justice Arrangements, which included a recommendation that state and federal governments provide $200 million of increased civil legal assistance funding.