Oz lawyers take to the global stage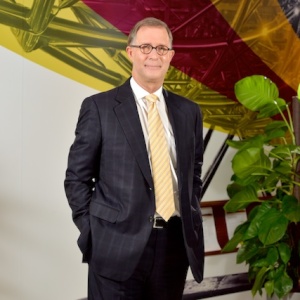 Baker & McKenzie's Asia-Pacific chair told Lawyers Weekly that more Aussie lawyers are calling the shots in international deals as Australia cosies up to Asia.
Baker & McKenzie's Asia-Pacific chair told Lawyers Weekly that more Aussie lawyers are calling the shots in international deals as Australia cosies up to Asia.
Bruce Hambrett (pictured) was speaking with Lawyers Weekly on a visit to Bakers' new Brisbane office, which officially launched this week.
He said Australian lawyers can expect significant opportunities to arise out of the country's improved engagement with Asia.
"We are so well placed," he said, "with this explosion taking place in the Asia-Pacific region and the opportunities that we're seeing."
After almost a decade of negotiations, Australia signed a free-trade agreement with China this month.
Hambrett also noted a growing acknowledgment among world leaders of Australia's importance on the global stage, demonstrated during recent visits by India's Prime Minister Narendra Modi and US President Barack Obama.
The international profile of Australian lawyers has also improved in recent years, he continued, with many now occupying senior positions at law firm offices around the world.
Bakers' US offices, for example, are home to several Australian partners, including two leading M&A lawyers in Chicago.
Hambrett also singled out Bakers' former managing partner of Tokyo, now global head of the firm's financial institutions group, Jeremy Pitts, who was raised in Australia and now lives in Tokyo.
The arrival of other global firms to the Australian market in recent years has seen a growing number of Aussies move up the ranks of foreign offices. Despite the increased competition, Hambrett claimed the globalisation of the Australian market has been "a positive thing" for Bakers.
"As a result of the arrival of those international firms, it shone a light on Baker & McKenzie," he said, explaining that clients became aware of the firm's longevity in the Australian market.
Here for the long haul
Bakers has been in Australia for 50 years, opening its Sydney office in 1964 and Melbourne office in 1982. The firm waited more than 20 years to open a third office in Brisbane.
When asked why the firm had decided to launch in Queensland, Hambrett highlighted opportunities in energy and resources and infrastructure.
"It seemed natural to extend that practice to Brisbane," he said, adding that Bakers' expansion into Queensland is not a short-term strategy. "We're there for keeps."
Hambrett has been a key architect of Bakers' Australian strategy, joining the firm 10 years ago and assuming the role of Australian chair in 2009. Two years ago, he was appointed Asia-Pacific chair and moved to Singapore.
He believes Bakers' offices across the Asia Pacific, including the Singapore office, maintain a degree of autonomy because the firm has a "distributed leadership", with practice group heads setting the tone for how local offices are run.
This approach has created a culture of empowerment at the local level, according to Hambrett, with global management stepping in occasionally to provide guidance.
Bakers' leadership structure is also suited to the Swiss Verein model, he continued.
"When you open an office in a jurisdiction around the globe, countries have different rules about how you can structure an office and we found Verein gave us the greatest flexibility," he explained.
Hambrett added that while Bakers was not currently looking to switch from a Swiss Verein structure, the firm regularly reviews all aspects of its business structure, including remuneration.
Like a local
Since Hambrett moved to Singapore, he has immersed himself in the local culture.
"I love the experience of living in Singapore … the whole culture, the music, the food is really enjoyable," he said, adding that he is particularly enjoying meeting people from diverse backgrounds.
Around three quarters of Singapore residents are of Chinese descent; 13 per cent are Malay; and 9 per cent are of Indian descent, according to the most recent government census.
Singapore also has a strong English influence. The legal system is based on English common law and most Singaporeans speak English.
Bakers' Singapore office is an embodiment of the city state's mixed identity, according to Hambrett, with the team consisting of international lawyers, many from London or Sydney, who work alongside Singapore-born local lawyers.